Two Point Hospital on consoles coming February 2020
UPDATE: And it has an appointment with Xbox Game Pass.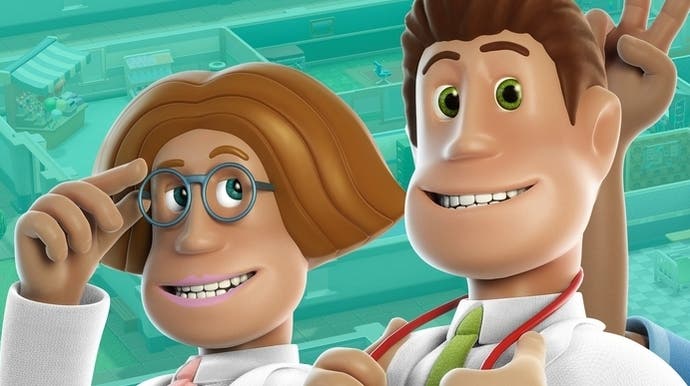 UPDATE 5.00pm: Sega's trailer below includes a logo for Xbox Game Pass, and the publisher has now confirmed to Eurogamer that the Xbox One version of the game will arrive on the subscription service. Whether the game will launch directly into the program, we're still waiting to hear - but it is coming.
---
ORIGINAL STORY 3.00pm: Sega's delayed console versions of Two Point Hospital will finally open their doors on 25th February.
Nintendo Switch, PlayStation 4 and Xbox One versions of the hospital management sim are all on the way for then. Whether we still have an NHS by February is another matter.
If you're unfamiliar, the game is the work of former Lionhead alumni Gary Carr, Mark Webley and Ben Hymers. Notably, Carr and Webley both previously worked at Bullfrog Productions, the legendary British developer responsible for the likes of Theme Park, Dungeon Keeper, Magic Carpet, and, of course, Theme Hospital.
Former Eurogamer video person Johnny Chiodini was impressed enough to call Two Point Hospital "a pitch perfect retread that manages to improve on a classic", in his review of the PC version.