Super Mario Odyssey launches October
UPDATE: Wedding Mario, Bowser and Peach amiibo shown.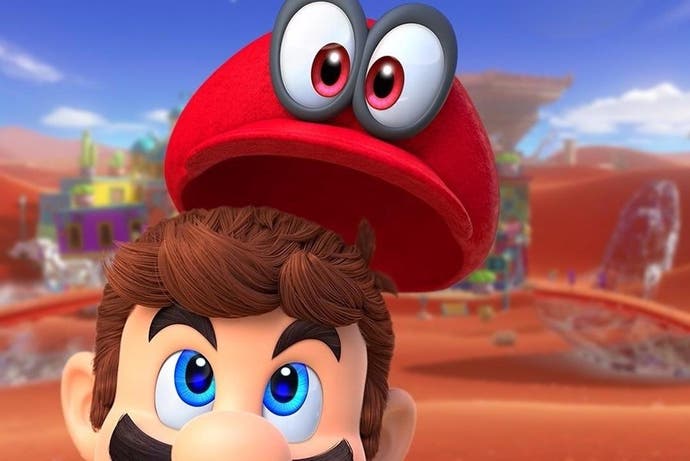 UPDATE: Nintendo just showed off Super Mario Odyssey's three amiibo figures on its Treehouse Live stream. Wedding Mario, Bowser and Peach all feature dressed in their finest:
The trio will unlock new costume items in-game, as well as some form of new "help mechanic", Nintendo teased.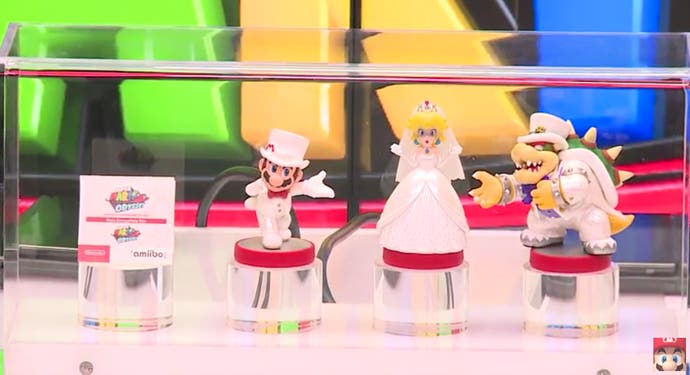 ---
ORIGINAL STORY: Nintendo Switch exclusive Super Mario Odyssey will launch worldwide on 27th October.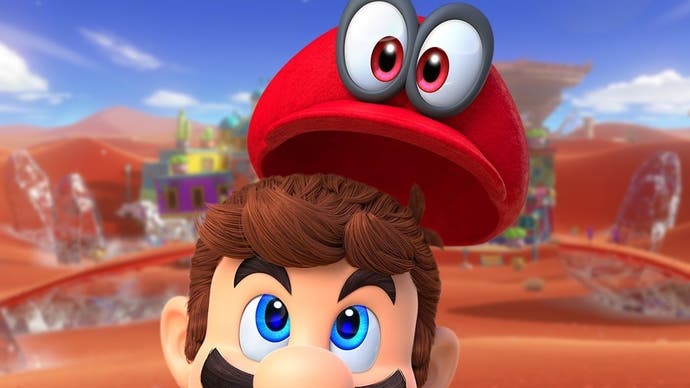 It's a little earlier than expected, but very welcome after the expanded look we just got.
Nintendo's E3 2017 Spotlight presentation concluded with a glimpse at numerous new kingdoms to explore and Mario abilities to master. For example, Mario dons a safari outfit while in an area with dinosaurs reminiscent of a game like Turok, or dons a poncho while exploring a world themed like the Mexican Day of the Dead festival.
But it's not these costumes which grant Mario power - it's his magical souped up red cap. Throwing the headwear at an enemy or at various items will now allow Mario to take control of the thing - so you can inhabit a Cheep Cheep fish to swim through water, or a Bullet Bill to fly through the air and explode blocks.
Mario's cap has other uses, too - as a platform for jumping on, or as a boomerang-style weapon to fling at foes.
We'll have much more on Super Mario Odyssey from E3 very soon.