Stylish indie platformer Pid confirmed for XBLA
Former Grin developers team up with D3 for 2012 release.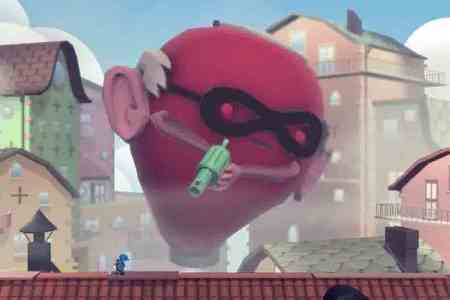 Pid, the delightful-looking 2D platformer currently being pieced together by a group of from Grin employees, arrives on Xbox Live Arcade later this year, new publishing partner D3 has announced.
Back in May it was reported that developer Might and Delight was looking to "rent" an XBLA release slot from a publisher who didn't need it, in return for a share of any profits.
It's now been confirmed that Japanese outfit D3, whose past releases include Earth Defense Force 2017 and Puzzle Quest, is that publisher.
"This is a fantastic opportunity to share Pid with as wide of an audience as possible," commented Might and Delight boss Wendy Young.
"We're maintaining complete creative control and are combining that with the distribution support of a great publisher."
The game is also slated for release on PlayStation Network and Steam some time later this year. See below for a new trailer.
The Scandinavian studio formed out of the ashes of now defunct Bionic Commando: Rearmed studio Grin following its closure back in 2010. Team members have also worked on the likes of Battlefield, Mirror's Edge and Killzone.