Stray dog sim Home Free is coming to PS4
Sony snags the closest thing to a Tokyo Jungle sequel.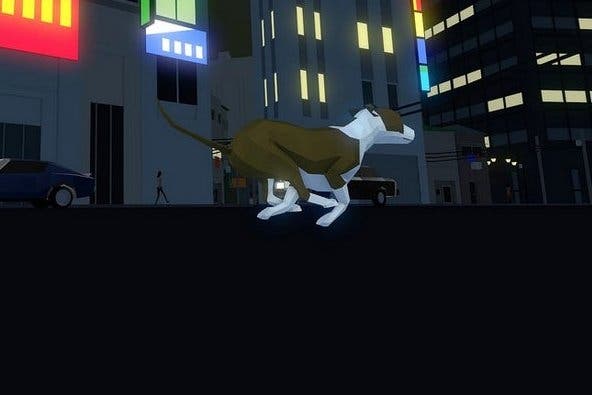 Home Free, the stray dog sim we covered earlier this month, is now confirmed for a PS4 release.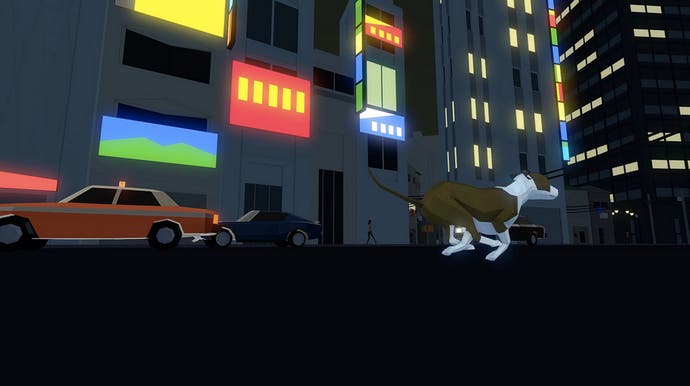 Developer Kevin Cancienne, whose surname really sounds like it should be a breed of dog, confirmed the news on the PlayStation Blog. "I was interested in making a game where you're basically just a dog, seeing the world from a dog's perspective. A game where you can run, jump, wrestle, tackle, and sniff butts," Cancienne said. "I wanted to create a game about the sheer joy and physicality of dog play."
"But ultimately, I had something bigger in mind. The idea of being a dog in an open world city game seemed like something I had to pursue. A dog can't steal a car or shoot a gun, but has to use its instincts to survive in an environment that wasn't built with canines in mind."
As such, Home Free is set in a procedurally-generated metropolis wherein you must search for food, shelter and friends.
Home Free's Kickstarter is still going strong, having surpassed its $50k goal with a current tally of $66,553. If it reaches $80k cats will be added, and $100k will fund new small legged dog models for corgis, dachshunds and basset hounds.
You can reserve a PS4 copy for $20, or opt for the PC/Mac tier at $15. The Home Free Kickstarter has 16 days to go before its 30th October deadline.