Steve Perlman no longer at OnLive
Head of investor firm Gary Lauder takes over as chairman.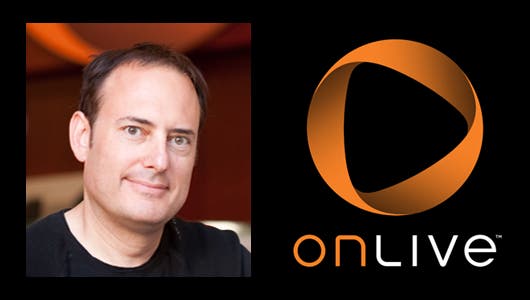 OnLive's founder and former CEO Steve Perlman has departed the cloud gaming company he created following its acquisition by investor firm Lauder Partners.
According to the announcement, he left "to work on his myriad of other projects." It's unclear if he left on his own accord or if the new company's owners let him go. Perhaps he fired himself? We're looking into it.
"Steve has created an extraordinary company that no one else could have created," said new chairman and owner of the investor firm, Gary Lauder. "He is a unique entrepreneur and deserves his legendary status in Silicon Valley as a creator of groundbreaking companies."
Meanwhile, former head of OnLive operations Charlie Jablonski will be the new COO and acting CEO.
Perlman's departure arrives in spite of news just the other day that he'd stay. Given recent events, it seems like OnLive is the master of saying one thing, then doing another.
"The new OnLive is emerging with greater financial security and a brighter outlook on the future. OnLive is now positioned to execute against longer-term projects with our breakthrough technology, products and services," said Lauder. "I spent my first week with OnLive listening, to gather people's thoughts and suggestions. It's an impressive group, and I am even more convinced that this company is poised for greatness."
Elsewhere, OnLive said it's looking to hire more staffers for its business development team, as well as a senior marketing leader. Which begs the question, why not hire back the people that were just laid off?