Steel Battalion: Heavy Armour pre-order incentives revealed
Exclusive armour add-ons for From Software's mech battler.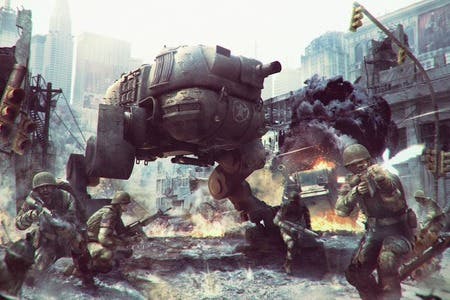 Gamers willing to slap their cash down ahead of time for From Software's Xbox 360 mech combat sequel Steel Battalion: Heavy Armour will be rewarded with exclusive add-ons, publisher Capcom has announced.
There are three separate armour sets available depending on who you pre-order from.
The Iron Guardian Armory set gives you Rock armour, which offers increased defensive power, and Jaguar, which ups your speed. See the new trailer below for a glimpse of those two in action.
The Chrome Blitzer set includes Impact, which improves turning speed, and Tiger, which increases destructive power.
Finally, the Carbon Assassin set offers Savannah, which increases bullet velocity, and Storm, which gives you added shooting range.
Capcom hasn't announced how the packs will be divided between UK retailers, but in the US Amazon gets Carbon Assassin, Best Buy has Chrome Blitzer and GameStop has Iron Guardian.
From Software's Kinect-only sequel to 2004's Steel Battalion: Line of Contact is due out on Xbox 360 on 22 June.
"It may not go on to be as fondly remembered as its predecessor, but in its own way Steel Battalion: Heavy Armor is just as novel - and it's certainly just as eccentric," read Eurogamer's recent Steel Battalion: Heavy Armour preview.