SteamWorld Dig 2 is coming to PS4 and Steam "a few days" after its Switch debut
Scheduled for a late summer or early autumn release.
We've known since its announcement that SteamWorld Dig 2 would be a Nintendo Switch exclusive upon its launch. What we didn't know is what other platforms it would be arriving on and when. Now developer Image & Form Games has confirmed that its side-scrolling sequel will arrive on PS4 and Steam "within a few days of the Nintendo Switch debut."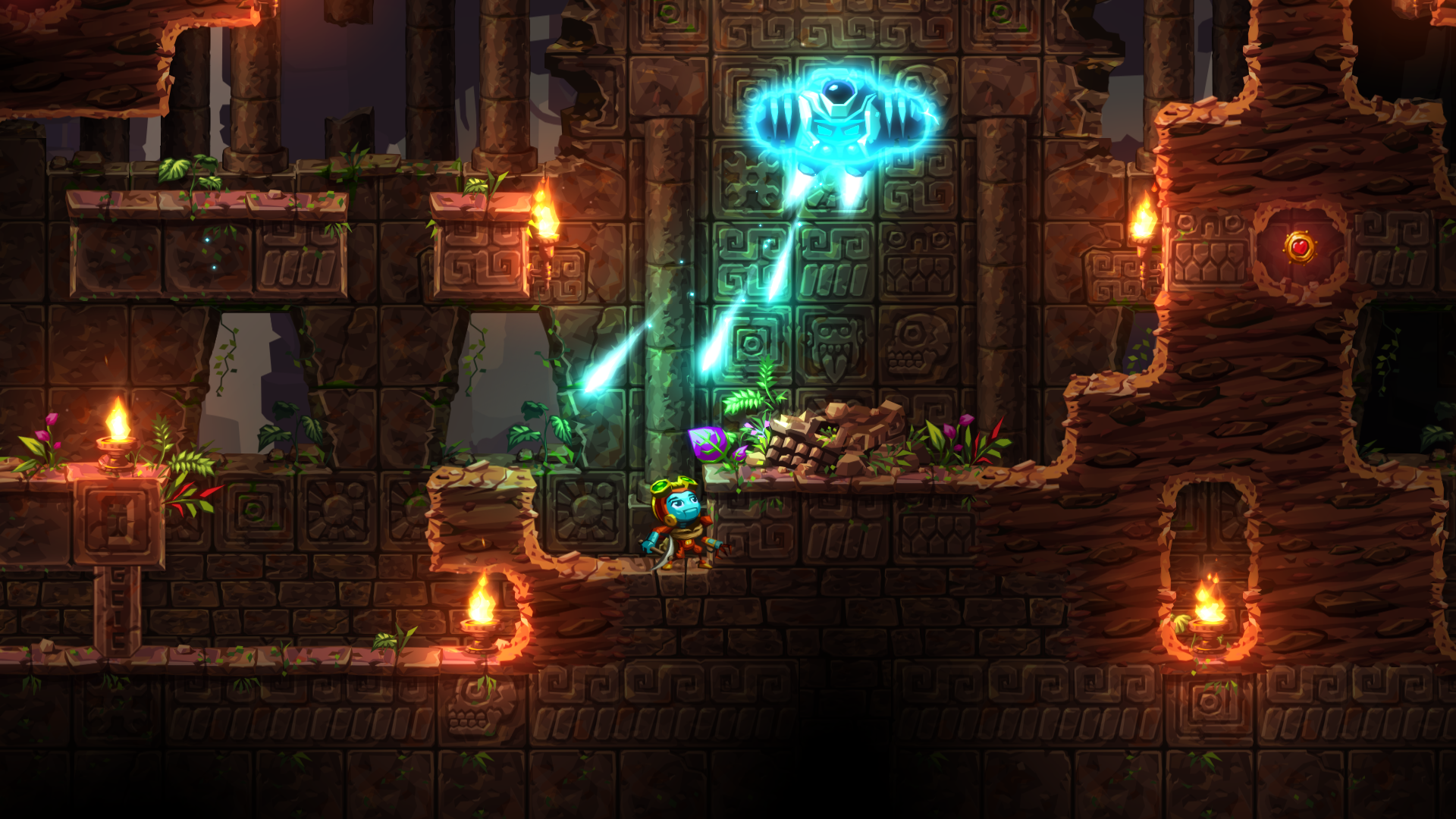 As for when that will be, the Swedish studio confirmed that it's targeting a "late summer/early fall" launch.
"Rest assured that these new versions of the game won't delay the Nintendo Switch version, it's just that multi-platform development is so much easier for us nowadays," said Image & Form's Julius Guldbog on the company blog. "Switch is still the main platform, and now more gamers can join in on the fun!"
Studio founder Brjánn Sigurgeirsson told Eurogamer at GDC that the Switch launch exclusivity was of its own accord, not some contractual business arrangement. "It's definitely not some exclusivity money or something like that. It's that they've [Nintendo] treated us extremely well, always. They've always been very kind to us," the developer said. "That's enough reason right there to always be loyal to Nintendo, because they're being loyal to us."
Going forward Image & Form is adamant that it won't developer for the Wii U anymore since it noted that "Nintendo Switch has firmly taken its place by now." As far as other handhelds go, like the Vita and 3DS (the platform that launched the series with the original SteamWorld Dig), the studio merely stated "Nintendo 3DS and PlayStation Vita are still important to us. We won't talk more about portable versions today, but rest assured we have not forgotten where we came from."
Guldbog noted that its impending sequel "is pretty much finished now" but that the studio wanted to "take a few more months to polish the game to the level you all expect" and would be taking a brief vacation before announcing a release date. As anyone who's worked on a long-term creative endeavor will know, sometimes you've just got to step away for a bit to reevaluate something with fresh eyes.
SteamWorld Dig 2 is a mild departure from the first game in that it tosses out its predecessor's procedurally-generated design in favour of a more authored metroidvania adventure. It will still be a digging-based platformer though, so it won't be the sort of major departure we got with its turn-based strategy spin-off SteamWorld Heist - which our Chris Donlan called an "exquisite turn-based blaster" in his review.