Steam will support PS4 controllers natively on PC
UPDATE: Now live.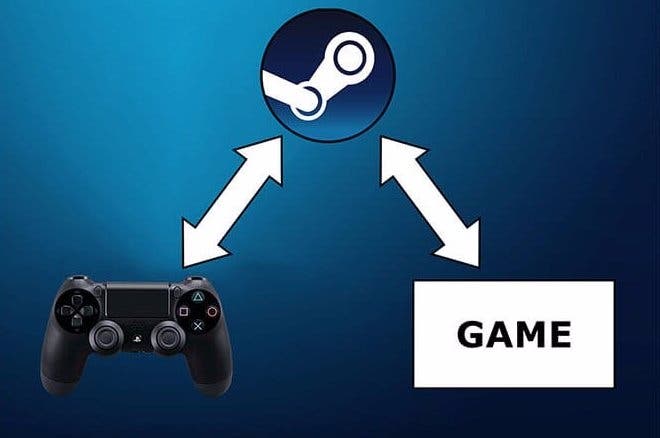 UPDATE 14/12/16: DualShock 4 support is now live on Steam. Here's the full patch notes.
UPDATE 1/11/16: Steam now supports PlayStation 4 controllers, if you fancy testing out the feature in beta.
A Steam update pushed live last night has added the feature, as promised last month, with support for the controller's touchpad and gyro included.
The headline news is the possibility for the touchpad to replicate the kind of input gestures PC players usually need to balance a mouse on their knee for.
Back in October, Valve promised that Steam would support various controllers in the future, and the patch notes below show the beginnings of that process taking fruit. You can now save default PS4 control templates and see other controller types, with specific configurations for differing pads.
Here are the patch notes in full:
Added Steam Configurator support for PS4 Dual Shock Controller. Note that this is a beta release. Enable in Big Picture settings
Add/Test Controller settings. When enabled, PS4 controllers will have access to the same sort of customization/configuration support as Steam Controllers, including native API support.
PS4 Controllers using this system can map the trackpad, gyro, buttons, etc. to keyboard, mouse, or x-input outputs and can make use of action sets, touch menus, radial menus, and so forth.
Added New Mode - Joystick Mouse. This is a joystick based mouse control useful for stick based controllers.
Added default PS4 templates.
Added software calibration for non-Steam controller based IMUs to counter for gyro drift.
Configuration Browser can now be toggled to show all available controller types rather than the default of the in-use controller type.
Configurations can now be marked as "Unique" to a specific controller. This configuration will only be applied to that controller for that user's account. By default, all controllers of a specific type will share a configuration unless marked as Unique.
Big Picture now supports PS4 controller glyphs when using Steam Configurator support.
---
ORIGINAL STORY 13/10/16: Steam will be getting native DualShock 4 support on PC, Valve has announced.
The reveal was made by Valve's Jeff Bellinghausen at the company's Steam Dev Days conference, as transcribed by Gamasutra. As it turns out, Valve is planning to make other controllers natively supported by Steam, and the PS4 controller will simply be the first. "Believe it or not, when you use the PS4 Controller through the Steam API, it's exactly the same as a Steam Controller. You make the exact same API calls, you only get actions, not inputs, and the Steam API takes care of everything," Bellinghausen said.
"Not only is it a really nice, high quality controller, but it's also got a gyro and a touchpad, so it's got a lot of overlapping functionality with the Steam Controller," he added.
It's not yet clear what other controllers Valve is planning to support.