State of Decay 2 finally launches on Xbox One and PC this May
Also available as part of Xbox Game Pass.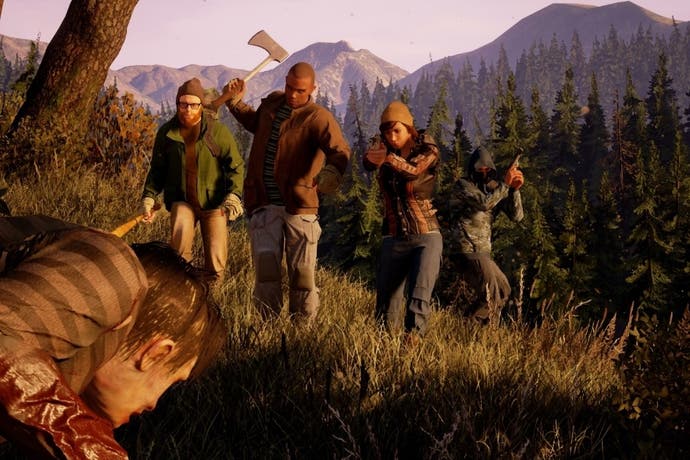 Undead Labs' long-awaited zombie-survival RPG sequel State of Decay 2 finally has a release date, and will be arriving on Windows 10 and Xbox One on May 22nd.
State of Decay 2 will be available in two different versions, according to publisher Microsoft (thanks IGN). There'll be a Standard Edition, weighing in at £24.99/$29.99 USD, as well as a £39.99/$49.99 USD Ultimate Edition.
The Standard Edition includes just the base game, while the Ultimate Edition features the base game, the Independence Pack and Daybreak Pack DLCs (neither of which has a release date yet), and will also offer early access to State of Decay 2, starting on May 18th. Additionally, it includes a copy of the State of Decay: Year One Survival Edition for Xbox One.
State of Decay 2 is an Xbox Play Anywhere title, meaning that a single digital purchase lets you play on both Xbox One and Windows 10. Additionally, it will be available as part of Xbox Game Pass, as per Microsoft's recently announced Game Pass strategy.
The original State of Decay debuted on Xbox Live Arcade back in June 2013 and proved to be a massive hit, selling over a million copies. It's sequel was unveiled at E3 2016, so news of a final release date has been a long time coming.
State of Decay 2, which features four-player, open-world co-op, is set 18 months after the zombie apocalypse seen in the first game, and follows the remaining survivors of an abandoned refugee camp in small-town America.
"Those left behind must band together to survive the fall of civilization and the rise of the undead", says Microsoft, "It's up to you to gather survivors and build a community, explore your lasting legacy and redefine what it means to survive."