Star Fox Wii U and two "experimental" Miyamoto projects detailed
UPDATE: Watch Miyamoto demo gameplay live at E3.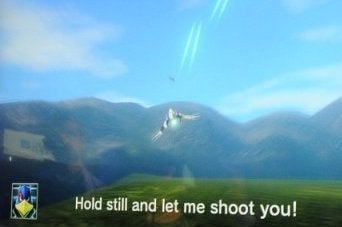 UPDATE 12/6/14 #2 3.15pm Nintendo's Shigeru Miyamoto has appeared live on stage at E3 2014 to demo his two new IPs - Project Guard and Project Giant Robot.
The designer showed off the two new titles during another segment of Nintendo's Treehouse: Live at E3 broadcasts.
Project Giant Robot sees you control a giant mechanoid fighter which towers over a skyscraper-filled city. Online play lets you pit your metal titan against other players' - each is different, and can be tweaked and customised to be more powerful or more sturdy.
Project Guard puts you in control of screen full of CCTV cameras, which you switch between and move using touchscreen controls on the GamePad. Each camera is equipped with laser weapons to fight an oncoming swarm of ROB-like robots.
UPDATE 10/6/14 #1 6.00pm Nintendo has now confirmed the existence of a Wii U version of Star Fox (still officially untitled at this point) in a press release sent to Eurogamer.
Also confirmed were the two other titles detailed below - Project Guard and Project Giant Robot - both of which are set to arrive in 2015.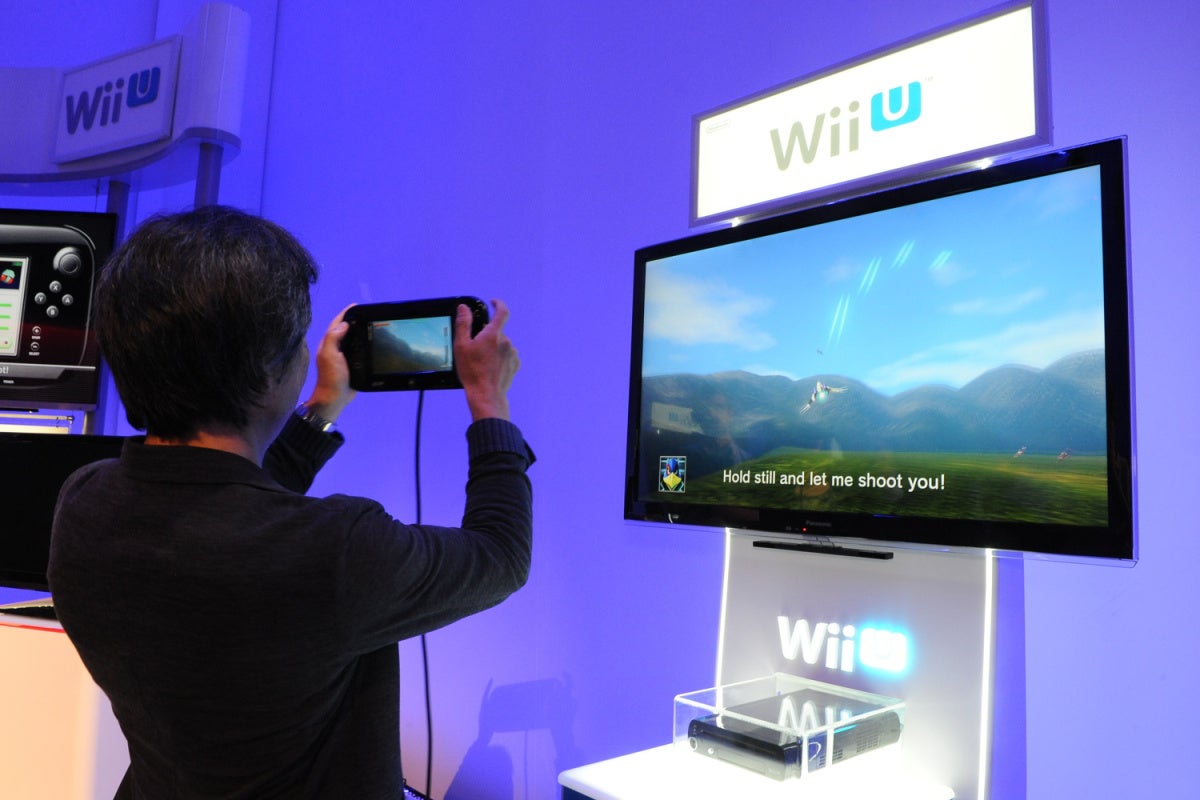 ORIGINAL STORY 10/6/14 3.42pm An interview with Nintendo's Shigeru Miyamoto has revealed the existence of a Star Fox game for Wii U, which will presumably be unveiled in full during this evening's Nintendo Digital Event broadcast.
Star Fox will be controlled using the Wii U Game Pad's tilt controls for your Arwing fighter, which can once again transform into a ground-based Landmaster tank. There's a new vehicle type too - a two-player controlled helicopter.
Today's report, published and quickly pulled offline by Time Magazine, suggests we'll also see two experimental new IPs from Miyamoto tonight.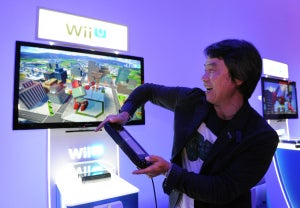 First up is Project Giant Robot, which will star giant skyscraper-sized robots. You control the game by angling the Wii U GamePad to manoeuvre your automaton's body, then using the control sticks to jab and punch.
Your GamePad shows a first-person view from your robot, while the TV shows a zoomed-out look at the battle in progress.
Then there's Project Guard, a tower defense game set around the map of a fortress. You tap the GamePad screen to switch between armed security cameras to blast enemies trying to invade.
"We originally began working with Star Fox back on Wii, and we had a small group of people experimenting with it for many years, maybe about six years," Miyamoto revealed. "But we didn't find an idea that really brought that together for the Wii. So instead we moved experimentation to the Wii U using some of the same assets. It's been maybe 6 to 10 months that we've been experimenting with it."
Star Fox is said to still be a year away from release and may launch in separate parts - more akin to a TV series of missions, rather than a full filmic release, Miyamoto concluded.
We've asked Nintendo UK for more information on the titles.
Will you support Eurogamer?
We want to make Eurogamer better, and that means better for our readers - not for algorithms. You can help! Become a supporter of Eurogamer and you can view the site completely ad-free, as well as gaining exclusive access to articles, podcasts and conversations that will bring you closer to the team, the stories, and the games we all love. Subscriptions start at £3.99 / $4.99 per month.