Square Enix's mysterious RPG Project Setsuna debuts gameplay footage
Coming to PS4 and Vita in "early 2016".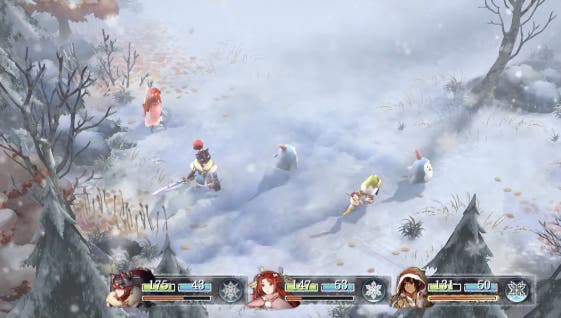 Square Enix president Yosuke Matsuda teased an "all new console RPG" codenamed "Project Setsuna," at this year's E3 press conference. Now, that title has been unveiled as Ikenie to Yuki no Setsuna or The Sorrow of Sacrifice and Snow. (Thanks, Siliconera.)
The following trailer only gives us a snippet of what to expect as it's brief and in Japanese, but we see it's some sort of oldschool turn-based RPG for PS4 and Vita. You also get to fight penguins in it.
The trailer teases an "early 2016" release date, though that's presumably for Japan.
Ikenie to Yuki no Setsuna will be the debut effort of Square Enix's newly formed studio Tokyo RPG Factory.