Square Enix teases Final Fantasy 13-3
Suggests FF10 HD is a long way off.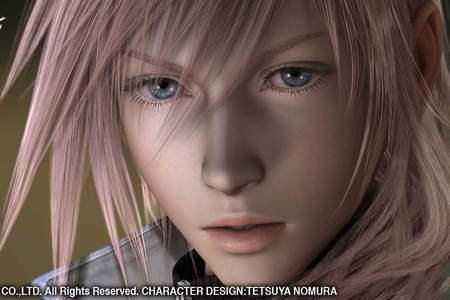 Square Enix has teased more Final Fantasy 13 content - and some are speculating the Japanese publisher means to release Final Fantasy 13-3.
Final Fantasy 13 and 13-2 director Motomu Toriyama told Japanese magazine Famitsu (via Andriasang) the announcement of something relating to the 13 universe will be made soon.
THERE MAY BE SPOILERS AHEAD.
Final Fantasy 13-2 ended with a "to be continued" message. Some took this to mean that Final Fantasy 13-3 was a dead cert, but it in fact related to DLC.
But speculation was further fuelled by the DLC itself, with the Lightning episode in particular setting tongues wagging.
"The [FF 13-2] Lightning download content had an ending that left a feeling of mystery and hope," Toriyama said.
"The day when the meaning of this will come to light is not too far off."
Will this announcement and game tie in with the Final Fantasy 25th Anniversary celebrations this year, which will also see the re-release of Final Fantasy 7 on PC?
An event is planned in an art gallery on 31st August in Shibuya, Tokyo. We'll know soon enough.
Meanwhile, Toriyama suggested the Final Fantasy 10 HD remake is a long way off.
"Regarding HD conversions, there is a lot to look into, so please wait a bit more," he said.