Square Enix makes Sleeping Dogs official
Releases live action trailer.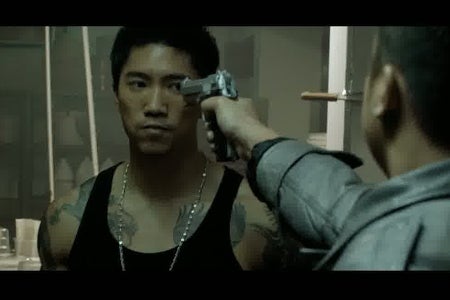 Square Enix has made Sleeping Dogs, the game formerly known as True Crime: Hong Kong, official.
United Front Games' "gritty" and "visceral" openworld cop drama launches in the second half of 2012 for PC, PlayStation 3 and Xbox 360.
You play undercover cop Wei Shen as he tries to take down the Hong Kong Triads. There's driving, close combat and shooting.
Square Enix London Studios general manager Lee Singleton said today Sleeping Dogs "has one of the best melee combat systems out there".
"It's super brutal with devastating takedown moves, and when added to UFG's proven heritage in driving games, a first class story and the vibrant backdrop of the Hong Kong underworld we get a fiery recipe with fun written all over it."
UFG executive producer Stephen Van Der Mescht added: "Working on Sleeping Dogs has been such a huge passion for the team at United Front Games and we're really pleased to be working with Square Enix London Studios.
"The extensive experience both our studios have in creating compelling openworld gameplay and rich and rewarding combat makes for a perfect partnership. Working together we can make sure that Sleeping Dogs is the most intense and immersive experience it can be."
A new live action trailer is below.