Spider-Man PS4 gets the cool Iron Spider suit from Avengers: Infinity War
It's a pre-order bonus.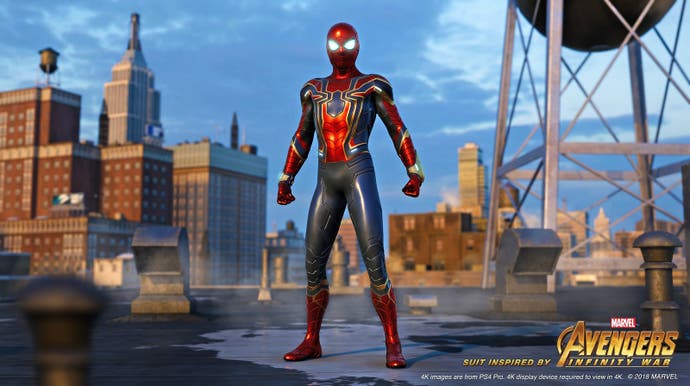 The Iron Spider suit from Avengers: Infinity War is in the upcoming Spider-Man video game - but you have to pre-order to get it at launch.
The pre-order bonus for Insomniac's cool-looking Spider-Man game is the Spidey Suit pack, which includes three suits. The Spider-Punk suit has already been revealed. Now, Insomniac has revealed the second suit in the pack: the Iron Spider suit. It looks like this: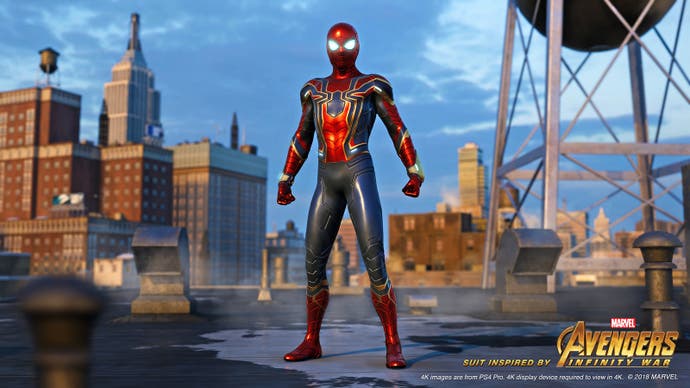 Insomniac said those who pre-order get an "early unlock" of the Iron Spider suit, which suggests it'll be made available to all at some point after the game comes out on 7th September.
Some trivia: Insomniac was given access to the CG asset from Infinity War to make sure the video game version is as close to the movie version as possible.
The video game will have a number of different suits to find, including those inspired by comics and film as well as original suits created by the developers.
Most of the suits feature a special power you can use in the game, although Insomniac is keeping most of these under wraps. But it did say the Spider-Punk suit lets you "rock out with a guitar", which does an area of effect attack that knocks enemies off their feet.
The Iron Spider suit's power is a secret - although if you've seen Infinity War you'll know what it is. No spoilers for the rest of us in the comments, please!