Space Channel 5 dev making Vita rhythm game Orgarhythm
Tak Hirai, main programmer of SC5 and Shenmue.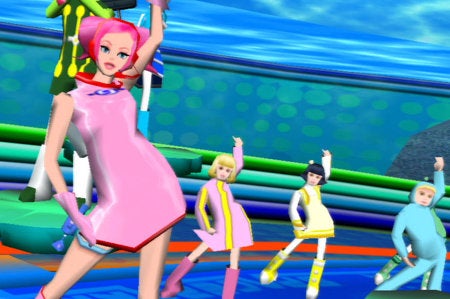 Tak Hirai, the main programmer of beloved Dreamcast games Shenmue and Space Channel 5, has announced a new PlayStation Vita rhythm game called Orgarhythm.
It's being made by Hirai's Nelio studio, which was formed in September 2010.
Orgarhythm, according to Andriasang's translation of Famitsu, will blend strategy and music. It sounds like it'll be complicated and different. Beyond that, however, details are scarce.
But we do know Orgarhythm will have cooperative and competitive multiplayer.
Shenmue 1 and 2 are likely getting HD re-releases on PlayStation Network and Xbox Live Arcade. Sega has dodged confirmation or denial - usually a good sign - and offered no answer to the question 'when?'.
Space Channel 5.2 will be HD re-released on PSN and XBLA this summer, apparently, as will Sega Bass Fishing.