Soulcalibur iPhone, iPad release date
The Voldo and the beautiful.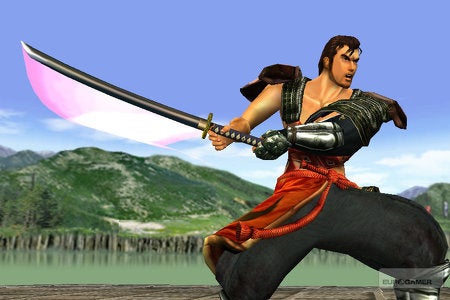 The original Soulcalibur will be released on iPhone and iPad this Thursday, 19th January, publisher Namco Bandai has revealed.
You'll need an iPhone 4/4S , iPod Touch 4 or iPad 2 to play it.
The arcade and Dreamcast classic arrives with an impressive roster of modes plus all 19 original fighters, Andriasang reports.
Time Attack, Survival and Extra Survival options are integrated with Game Center's leaderboards. Arcade Battle, Practice and Museum modes are also available.
We've asked Namco Bandai about the price, and will update when we get a response.
Soulcalibur cannily arrives on iOS two weeks before the launch of big new PS3 and 360 game Soulcalibur 5, due 3rd February.