Sony announces Vita pre-order extras
Headphones, game discounts, more up for grabs.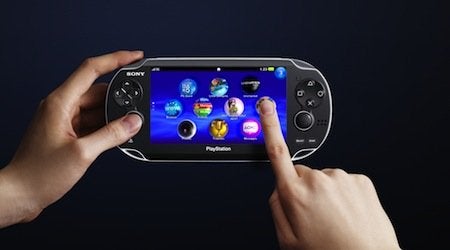 Anyone pre-ordering a PlayStation Vita from participating retailers ahead of its February launch gets a PS Vita Gift Pack, Sony has announced.
As detailed over on the PlayStation Blog, the pack includes a set of blue PlayStation-branded headphones and voucher codes for the following:
€5 discount on one of the following PS Vita games on PlayStation Store: Little Deviants, Super Stardust Delta, Hustle Kings, Escape Plan.
Exclusive PS Vita items for PlayStation Home: PS Vita T- Shirt, Sunglasses, Headphones, Trainers and Bag.
Exclusive early access to Frobisher Says! for PS Vita.
An exclusive PS Vita Avatar for PlayStation Network.
If you live in France, Spain, Italy, Sweden, Norway, Denmark, Finland, South Africa or Greece, you'll also be able to choose a PS Vita Gaming Wallet set, which swaps the headphones out for a leather wallet, pictured below.
Sony hasn't yet announced which retailers will carry the offer. Pre-orders kick off from 30th November.