Video game collector believes he's found evidence of unreleased SNK Millennium console
Over 20 years after it was rumoured to exist.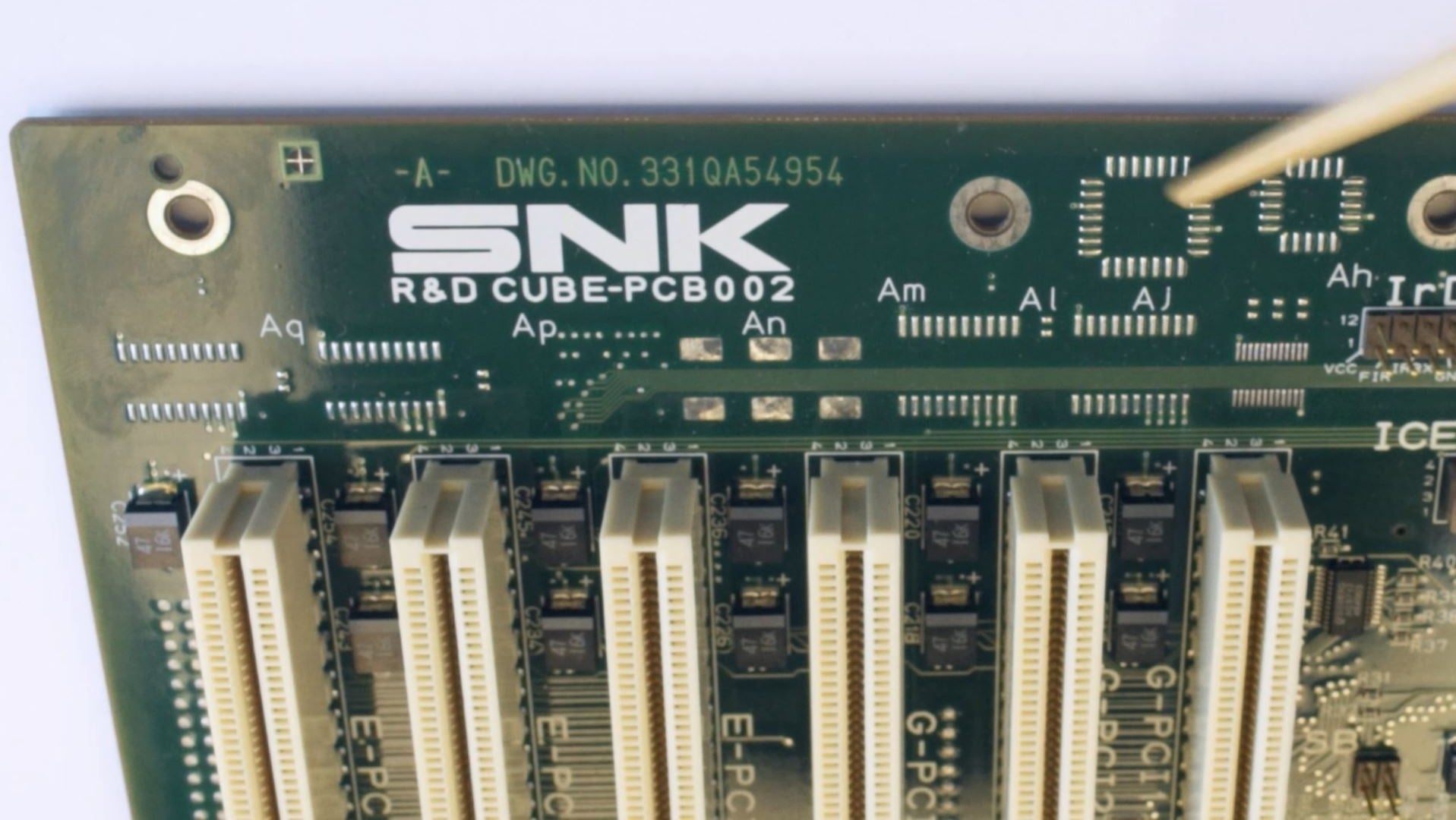 A video game collector has come across what is believed to be evidence of the "SNK Millennium" console - 20 years after it was rumoured to be in the works.
Anthony Bacon, from Chicago (who we've featured multiple times on Eurogamer before), was sent a mystery SNK motherboard earlier this year and asked to investigate by its owner.
This board had a long journey to Bacon's desk. His friend, Brian Hargrove, bought a lot of SNK motherboards from Yahoo Auctions Japan 15 years ago, not having any idea what they were. He sold the board in question to a friend of his called Max, who five months ago contacted Bacon to ask if he could work out what it was.
Bacon, who runs a YouTube channel called Video Game Esoterica, investigated, and believes the find to be a test PC motherboard for a cancelled console meant to be SNK's successor to the Hyper Neo Geo 64 (the Hyper Neo Geo 64 was meant to herald SNK's emergence into the new era of 3D gaming that emerged in the mid-'90s, but it failed to find an audience and reached the end of its life just two years later in 1999 with only seven games under its belt). Bacon's findings are documented in the video below:
Rumours of the "SNK Millennium" first emerged in 1999. It was reportedly meant to be SNK's next generation Neo Geo console designed to compete with Sega's Dreamcast (November 1998) and Sony's upcoming PlayStation 2 (March 2000), with a target September 2000 release. It never came out, and has long since been forgotten by the mainstream video game community.
But now there is evidence to suggest the SNK Millennium was at the least in development.
"It's definitely extremely significant, just because nothing else has ever shown up before," Bacon told Eurogamer.
"There's never been any photographs of a development kit for that platform. The only real instance of it ever being mentioned is the president of SNK at that point in time referenced that they were working on at the SNK Millennium. And magazines had a few rumours saying that it was either going to be a Pentium based motherboard or the SNK was going to potentially license an existing CPU and marry it to a Matrox graphics card.
"But it's unheard of outside of a few statements from 1999 about a home console SNK was working on that people thought never got off the ground, but clearly it did get off the ground, at least to a certain stage."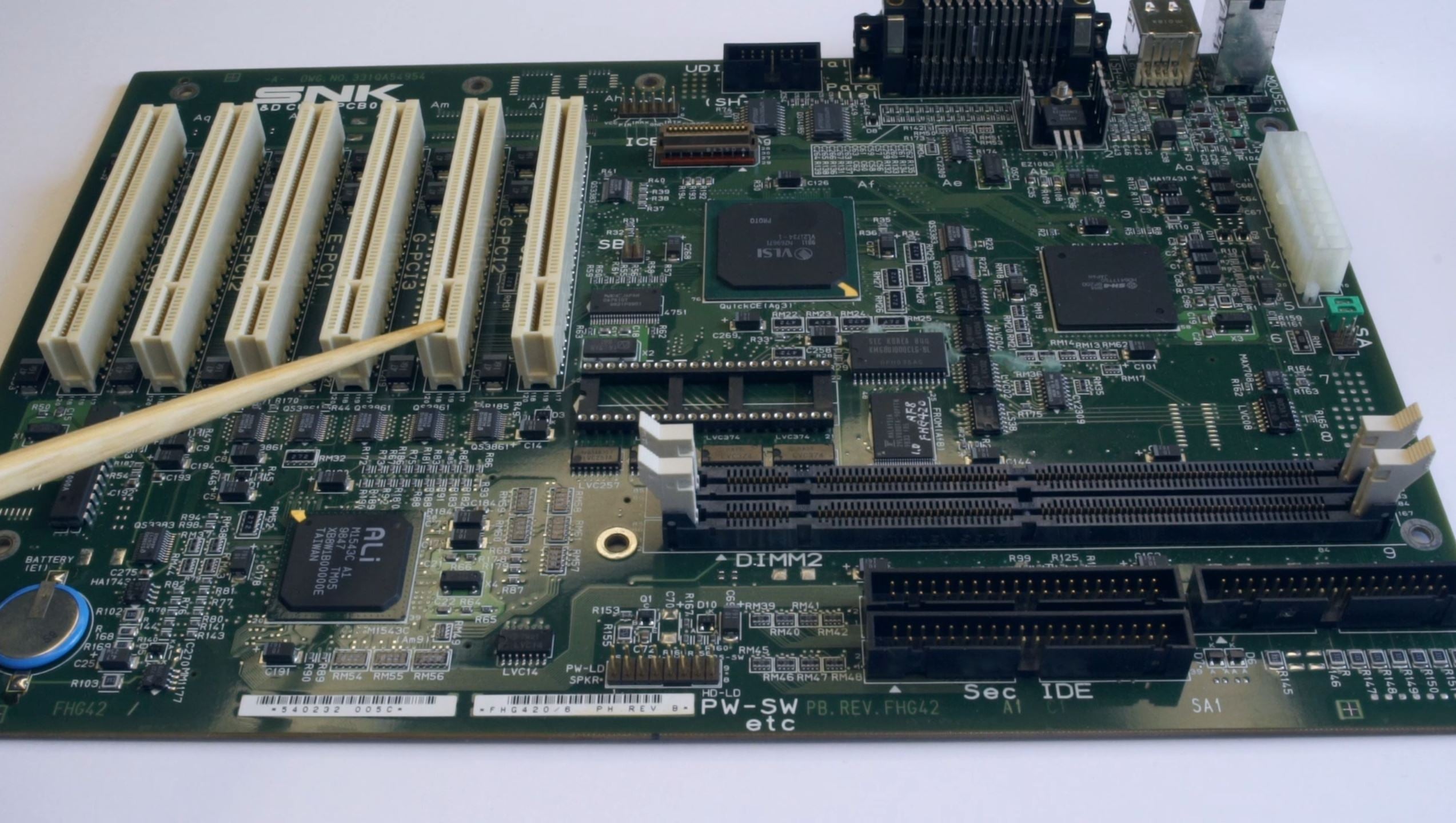 Bacon is confident this board does relate to the "NK Millennium. It's dated early 1998, for a start, and Bacon is convinced it has nothing to do with Sega's Dreamcast.
"Can I wave a magic wand and 100 percent unequivocally prove it? No, but I'm 99.9 percent sure," he said.
"It matches the timeframe. It's easy to explain that it has nothing to do with Dreamcast, because that's what people thought was the same processor - maybe it's a Dreamcast dev board? But it doesn't match."
So why did the SNK Millennium fail to come out?
To understand that, we need to take a snapshot of SNK circa the late '90s. After the costly Hyper Neo Geo 64 flop and with revenue floundering, the launch of a new arcade and home platform would have been nigh on impossible for the company. SNK simply did not have the cash to compete in the aggressive console market.
"I think it was just lack of will and lack of resources that caused them to say, we can't do this," Bacon said. Clearly, SNK was in dire straits - it was eventually forced to sell its rights to Playmore in a 2001 bankruptcy auction.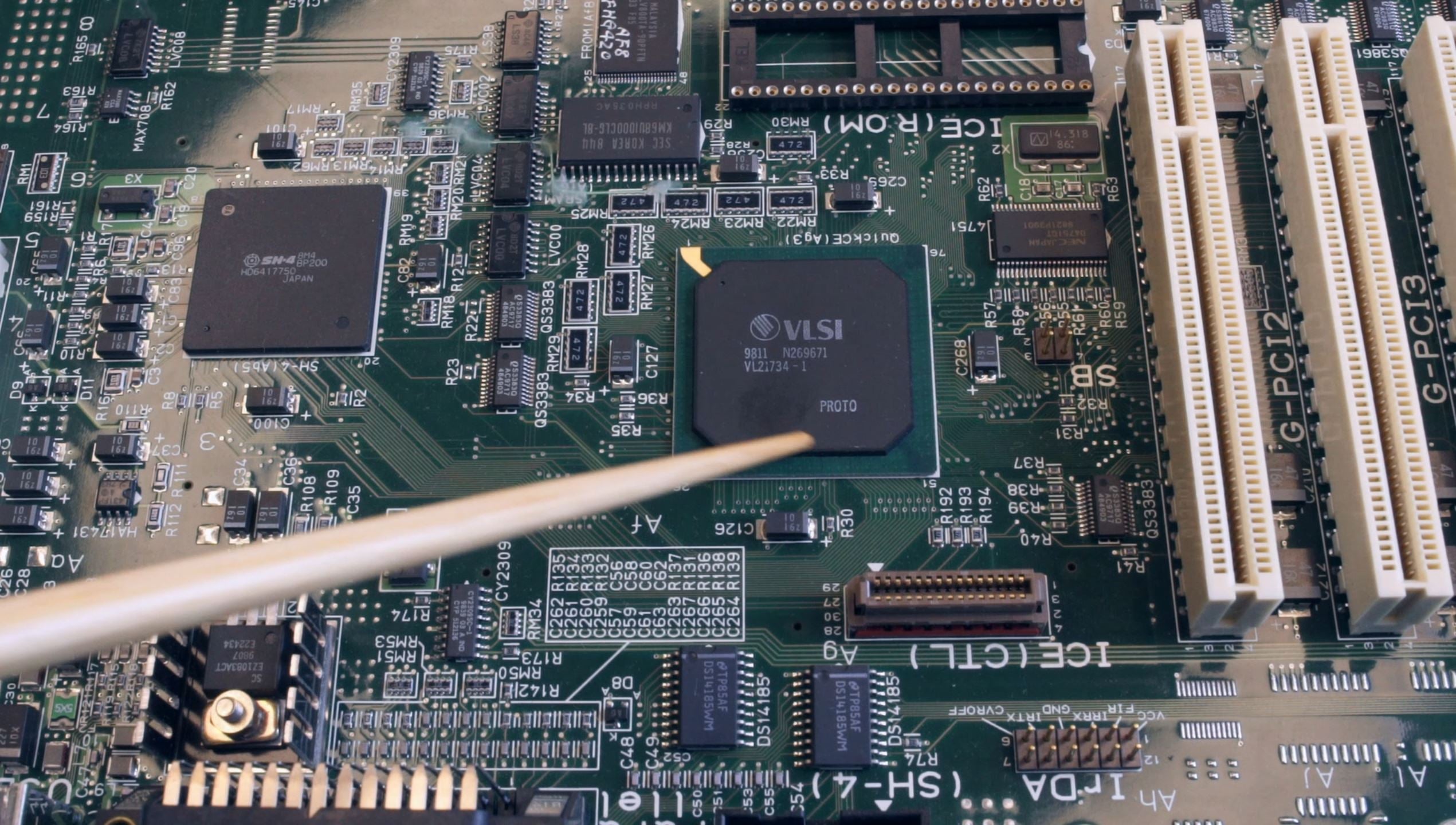 Bacon said the board takes power but doesn't do much of anything else. He's sifting through the BIOS file now in an attempt to decompile the code to see what references are inside other than hexadecimal gibberish. The word "zombie" pops up a few times in plaintext in the code - Bacon suspects this may have been the console's codename.
But nothing exists for this board. There are no games, no files. No software development kit, no documentation. So even if it ran, Bacon doesn't know what operating system would take the Hitachi SH4 CPU data. The board may never end up working.
"You could probably get a Hello World message running on it if you spent six months trying to figure it out, but I think it's more of a very ornate showpiece that shows a little bit of SNK's history that just kind of went missing and is not really well known about now," Bacon said.
"But it's still a really wild find, and to think SNK definitely was trying to make a new console."
Bacon has now sent the board back to Max. It seems destined to go down as an unexplained curio.