Sniper Ghost Warrior 2 gameplay video holds its breath
Armpit stab.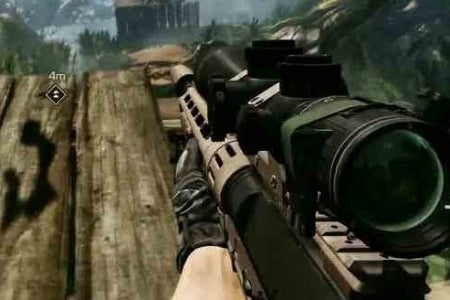 City Interactive has released a new gameplay video for Sniper Ghost Warrior 2.
The video gives us our closest look yet at the CryEngine 3-powered shooter, due out on PC, PlayStation 3 and Xbox 360 in January 2013. A Wii U version is rumoured.
We see long range sniping as well as up close and personal knife attacks to the... armpit?
You play professional sniper Cole Anderson who is engaged in covert military operations. Expect plenty of swearing and violence.
Sniper Ghost Warrior 2 was once due out in August, but distributor Namco Bandai delayed it to next year because of the competitive release schedule and the need for extra polish.