Sly Cooper: Thieves In Time sneaks into stores next March
Available as a PSN download too.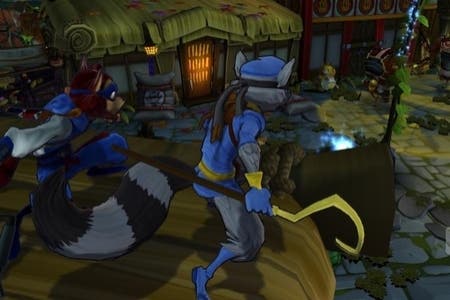 Sly Cooper: Thieves In Time is slated for a March release on PS3 and Vita in Europe while it will come to North America on 5th February, Sony has announced.
Additionally, the game will have a simultaneous release on PSN for those who prefer to save space on their shelves or not leave their flats.
Purchasing the PS3 version of the Sanzaru's sequel guarantees a code for a free download of the Vita version via the Cross Buy program. This doesn't work the other way around though as the game costs less on Vita.
Pre-orders at participating retailers will get Sly's para glider skin and Murray's undercover Ultimate outfit - show below.