Sleeping Dogs Street Racer Pack due next week
Includes the game's first boat race.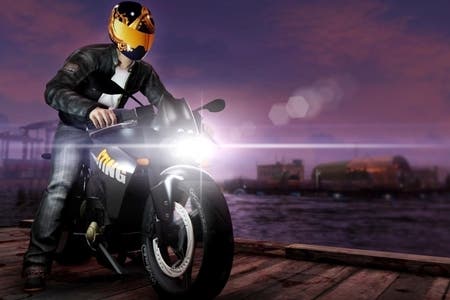 Hong Kong-based open-world action game Sleeping Dogs is getting a batch of new races in the upcoming Street Racer Pack, due on 16th October on XBLA, PSN and Steam, Square Enix has announced.
It's priced at £2.39 / €2.99 / $3.99.
The DLC contains three new races, one of which - the Harbor Run - takes place on a boat. Elsewhere, Kamikaze transpires on the winding streets of Victoria's Peak and Cross Island Enduro is a motorcycle-based endurance run.
Additionally, the new Sting superbike is added to your garage to be accessed at any time, while the new Dragon outfit's racing jacket reduces damage from car accidents and guns.
"I just love the fact that Wei is such a bad-ass, but he still wears a helmet anytime he's on a motorcycle," said developer United Front Games producer Dan Sochan, promoting bicycle safety.