Sky airs 3D gaming show
Eurogamer's very own Johnny Minkley presents.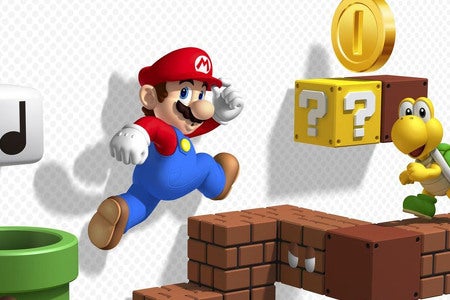 UK TV network Sky has launched a new two-part show devoted to 3D gaming.
Titled 3D Gaming Review and presented by Eurogamer's very own Mr Johnny Minkley, it debuted on Sky 3D earlier today. It does pretty much what it says on the tin, picking apart the latest 3D-enabled releases, in full 3D.
Games featured include Super Mario 3D Land, Uncharted 3, Zelda: Ocarina of Time and Batman: Arkham City.
You can catch it again on 24th and 27th December and then throughout January.
"Gamers are early adopters of new technology so it's no surprise to see that video games play a big part in driving interest in stereoscopic 3D in home entertainment, just as they did with HD," commented Minkley.
"Sky 3D is the perfect platform for showcasing 3D gaming where it belongs: shoulder-to-shoulder with the best in TV and film.
"To my knowledge, Sky is the first major broadcaster to highlight it in this way, capturing 3D footage directly from consoles to show games as they're meant to be seen. It's still early days for the technology in gaming, so this is a timely opportunity to give people a taste of what 3D can bring to interactive entertainment."