Skullgirls out on Xbox Live Arcade tomorrow
EU PSN "in the coming weeks".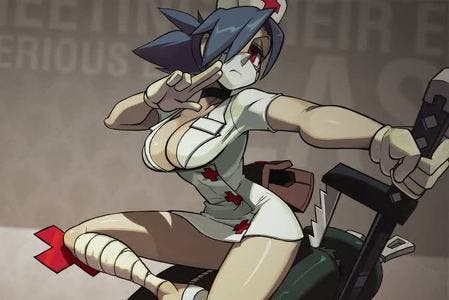 All-girl fighting game Skullgirls launches on PlayStation Network today in the US, and tomorrow, 11th April on Xbox Live Arcade in the US and Europe.
It launches on the European PSN "in the coming weeks". It costs $14.99 or 1200 Microsoft Points.
Skullgirls is a 2D fighting game created by veteran tournament player Mike "Mike Z" Zaimont and Alex Ahad - a Scott Pilgrim contributing artist. The latter is responsible for the game's anime look - and the design of each of the eight characters. The developer is Reverge Labs.