Sir Ian Holm passes away, aged 88
Famous for his roles as Bilbo, Ash, and many more.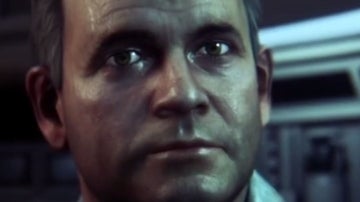 Sir Ian Holm has passed away, aged 88. The legendary British actor had been living with Parkinson's disease for several years.
Holm's contribution to video games was small, though anyone playing Alien: Isolation would have encountered Holm's likeness as Ash.
While Holm did not contribute new voice lines to Alien Isolation, he previously appeared in video game versions of some of his other famous roles - as priest Vito Cornelius in The Fifth Element video game, and chef Skinner in the game version of Disney's Ratatouille.
Holm is perhaps best known for his portrayal of Bilbo Baggins in Peter Jackson's Lord of the Rings and The Hobbit film trilogies.
Nominated for numerous Oscars and BAFTAs, Holm won the BAFTA for Best Supporting Actor for his role in Chariots of Fire. He was knighted in 1998 for his services to drama.