SimCity goes offline tonight ahead of hotly anticipated update 2.0 patch
No offline mode, though.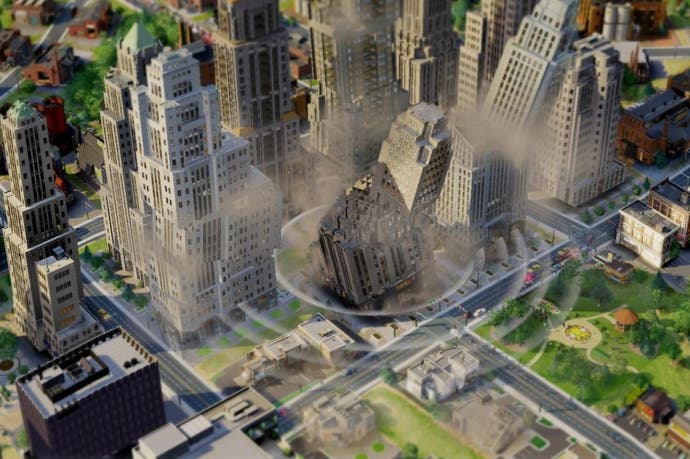 SimCity goes offline tonight ahead of the release of the hotly anticipated update 2.0 patch.
The update will be released at 8pm UK time, and the servers are expected to be offline for two hours beforehand.
Much is expected from the update, which aims to address bugs and implement improvements to the controversial city-building simulation game. It does not, however, implement an offline mode - perhaps the most-requested feature from the community.
Top-line fixes include an update to tackle cities not processing, a fix for the region filters so regions with available cities will appear at the top, and invitations to join a region will be sent and received more quickly.
Elsewhere, on the gameplay side, tourism has seen a tweak so the unexplained fluctuation of tourists should be fixed. Tourists will be more smartly counted on transit, too, among other fixes here.
Casinos have been tuned so gambling will be a more profitable speciality, and you'll be able to bulldoze and replace existing casinos to see the effects of this.
School buses shouldn't get stuck at the high school, the regional student population will be more accurately tracked. University wings will now give the proper bonus.
The recycling center should now work properly. Air pollution should no longer appear to come from nowhere, and fire trucks won't clump, and should dispatch to fires more efficiently.
Other fixes focus on the much-maligned transit system. Transit vehicles stuck in a pick-up or drop-off loop will now go back to a garage instead of trying to pick up more people. Neighbours' buses will now come in lower numbers into the city and do a better job of picking up local passengers first. Residential-only cities now have a failure state.
The patch notes in full are over on the SimCity blog.