Shenmue 3 confirms the return of forklifts
Uplifting news.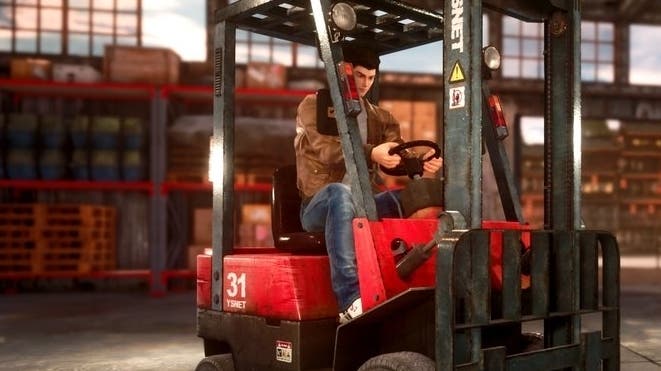 It's the news every Shenmue fan wanted to hear - the upcoming third game will see the return of forklifts.
Revealed in a new image from publisher Koch Media, it shows Ryo hard at work driving a forklift truck in a factory setting.
We already knew Ryo could get a job in Shenmue 3, but this is the first look at exactly what he can get up to.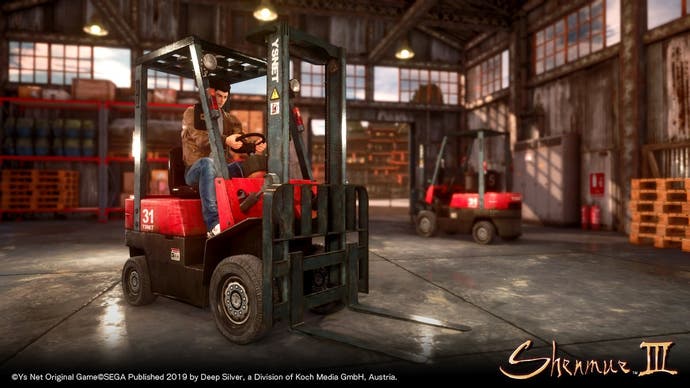 The forklift was a fan-favourite part of the original Shenmue, where Ryo took on a job moving crates at a harbour.
Story-wise it was to get closer to a gang connected to the person responsible for Ryo's father's killer - but it was also useful for paying off his capsule toy collection.
The key question is whether forklift racing will also return - fingers crossed that's also the case.
We recently had a good look at how Shenmue 3 will play via a trailer from Monaco's Magic festival last month, and all signs suggest a fairly faithful return to the series.
You can play the first two games thanks to last summer's remaster on PS4, Xbox One and PC. We discussed whether Shenmue stands the test of time on the Eurogamer Podcast, if that's of interest.