Sensory first-person horror Perception is heading to Switch this Halloween
Free 'remaster' update coming to all versions.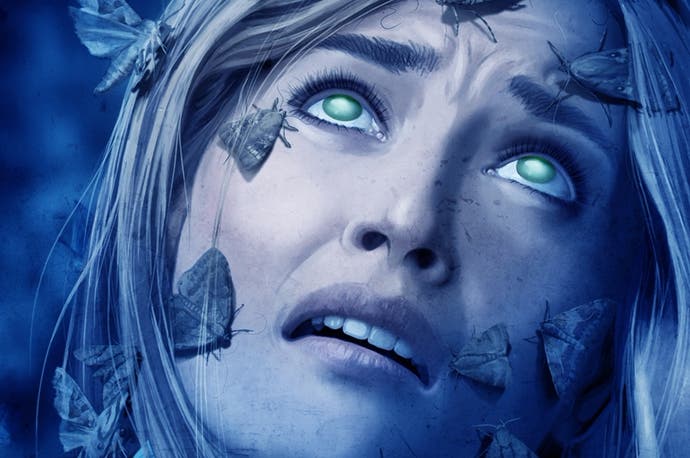 Sensory first-person horror Perception is coming to Switch on October 31st, in significantly overhauled 'remaster' form. The new version will also be made available as a free update for Xbox One, PlayStation 4, and PC on the same day.
Perception is a good old-fashioned haunted house horror yarn, in which blind protagonist Cassie must explore the halls and tragic history of Echo Bluff, an abandoned mansion in Gloucester, Massachusetts. So far so familiar.
The twist is that neither you nor Cassie can see the mansion in the conventional way. Instead, sound plays a vital role in helping you navigate your surroundings; tapping your cane on the ground etches the immediate world around you onto the screen, using a kind of echolocation, while noisy objects can interfere with your senses.
Perception released earlier this year on PC and consoles, and the new, reworked Switch version is designed to address criticism levied at the original's balance and pacing - the most significant change being the introduction of two new play modes.
The original Perception experience is still present on Switch in the form of 'Spooky' mode, which offers a balance of story and peril. Here, it's possible to die at the hands of the mansion's ghostly inhabitants, but death isn't permanent and you'll return to Echo Bluff's main entrance with all your progress in tact. 'Scary' mode, meanwhile, bumps up the challenge with more aggressive opponents; death here will return you to the main menu.
There's also a new 'Story' mode, which lets you explore the mansion and its history without danger of being caught or killed. Developer Deep End Games equates this version to a "walking simulator mode" for those who'd prefer to immerse themselves in a non-interrupted narrative.
Elsewhere, Perception's remaster will offer balance changes, new checkpoints, an overhauled warning system, and other core adjustments. There are new audio effects and recorded dialogue to "enhance immersion and clarify narrative", and certain elements have been reworked to "emphasise the story's themes of control, judgment and oppression".
"We knew we were taking a lot on with a story that spans hundreds of years", Perception writer Amanda Gardner said of the new version, "We feel that the original version did not read the way we anticipated. This game is an homage to women overcoming both oppression and society's expectations, and we believe in the remastered version, this is much more clear."
To celebrate Perception's launch on Switch - and the arrival of the free remaster update on PS4, Xbox One, and PC - all four versions will be discounted to $14.99 USD, which is around a third off its usual price. That should be around £12 in the UK.