Secret Ponchos probably heading to PC
UPDATE: Yes it really is.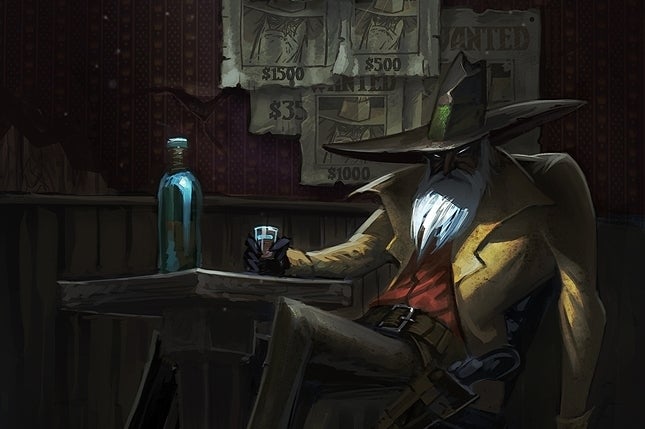 UPDATE 09/04 3.30PM: Developer Switchblade Monkeys has confirmed Secret Ponchos for PC, and said it will launch in Early Access this summer.
"We realised Early Access would be the perfect program for this; it creates an environment where we can self-fund development of the PC version to make it a reality, in addition to exposing all versions of the game to a broader round of polish and tuning that you can only get when developing with an actual beta community of players," the developer wrote in a press release.
ORIGINAL STORY 08/04 4.30PM: Delayed but potentially delicious PS4 Western duelling game, Secret Ponchos, looks like it's also now heading to Steam.
A picture popped up on developer Switchblade Monkey's Twitter feed (via RPS) with a Steam logo and a question mark. "What the?!" the developer commented.
Secret Ponchos is a stylised multiplayer game set in a spaghetti Western world, and involves duelling other players to their grisly deaths. It had been expected in April but needed a bit of extra work. There's no new date set yet.