27 years later, scrapped ZX Spectrum version of Total Recall now playable
Kuato lives.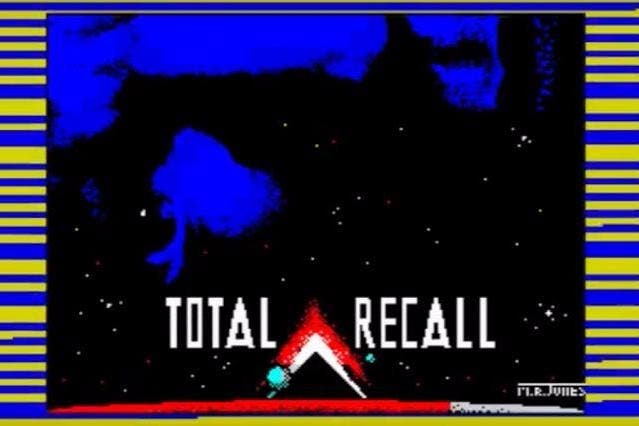 27 years after being scrapped, the ZX Spectrum version of Total Recall is now playable, albeit in demo form.
The game was brought to life thanks to the combined efforts of Mark R. Jones, a graphics artist who originally worked on the game, and his friend Adrian Singh, aka Sinclair User's 'Mr POKE'.
While conducting research for his upcoming autobiographical book, LOAD DIJ DIJ, Mark discovered a rolling, unplayable demo of Total Recall had been given away free on the covertape of a Spanish gaming magazine named Micro Hobby.
After recording a video showing off the demo, Mark was contacted by Adrian who succeeded in hacking the code to make the game playable. This playable version lets players access areas and items previously not seen in the rolling demo.
Although the game isn't fully complete and is susceptible to crashes, its existence proves to be a fascinating piece of video game archaeology for fans of the era.
You can watch gameplay from the playable version, and listen to Mark talk about how he and Adrian resurrected it, in the video below.
If you fancy playing the game yourself, there's a download link located in the video description, although according to the text it will only be available for a limited time, but how long is this limited time exactly? My guess is two weeks. Twooo weeeks! Wweeeoo...