Save up to £120 on tech at musicMagpie this month
Consoles, tablets, and Mac products are all 15% off.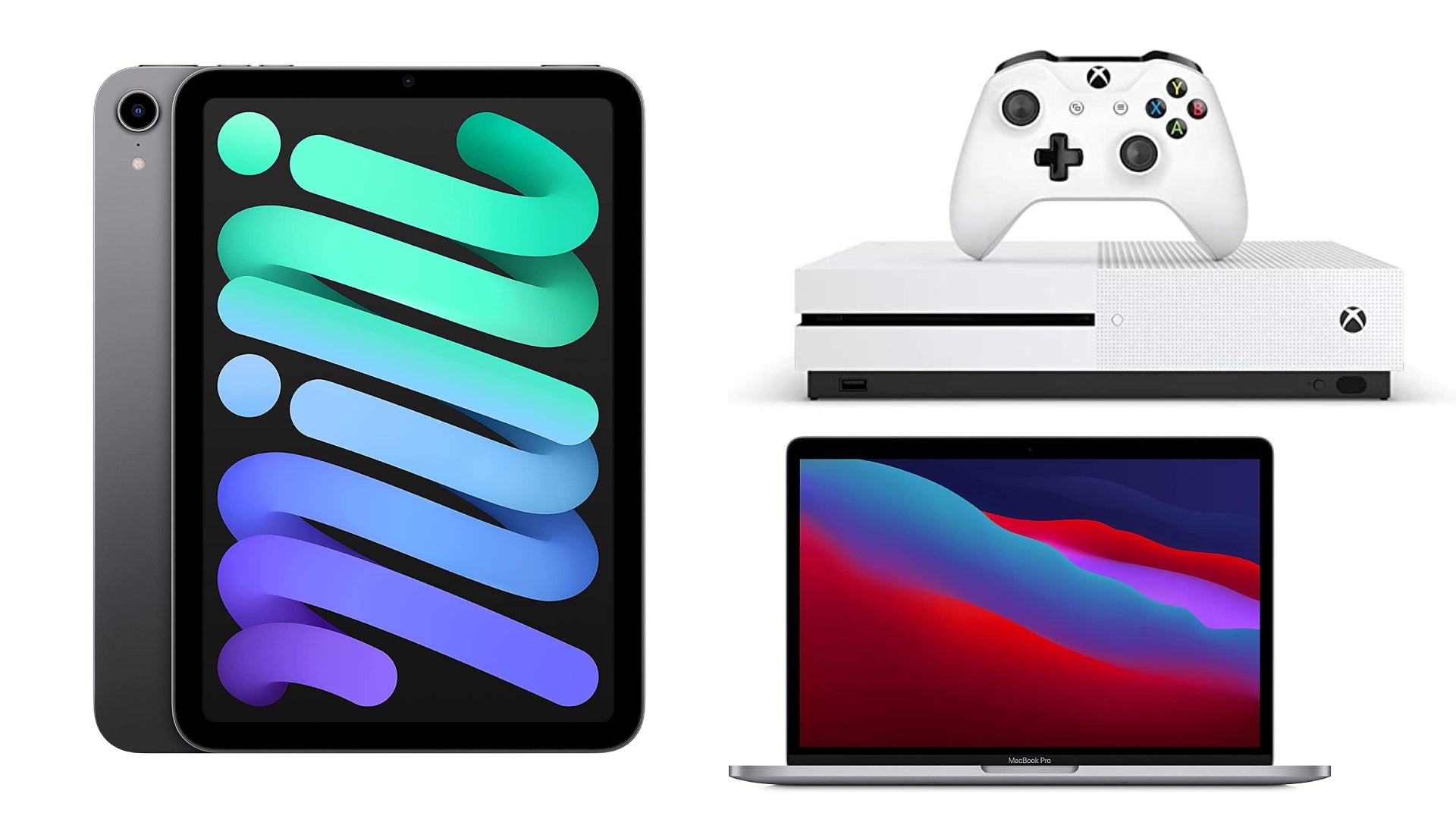 Buying refurbished tech can be a great way to save money, and it's also more sustainable than buying brand new devices, so it's easy to feel good about doing it.
A 15 per cent discount can make that feeling even better, which is what you can get right now at musicMagpie until 31st January 2023. The code "BLUE15" will take 15 per cent off any refurbished consoles, tablets, or Apple Mac products in your basket, with a cap of £120.
For example, you can grab a Nintendo Switch OLED White console in good refurbished condition for just £229.49 once you use the code "BLUE15":
There are plenty of other consoles to get for cheap with the code "BLUE15" on musicMagpie, including Xbox One and PS4 consoles, plus Switch standard and lite consoles, so have a look at the full range here.
The "BLUE15" code can also be used on refurbished tablets, so you could get a pristine Apple iPad mini for just £510. If you wanted to get a new Macbook instead, then you could get a Macbook pro with the 2020 M1 processor for just £820.
If you're not looking for a console, tablet or Mac but still want to save on other items that don't have the 15 per cent discount, musicMagpie has a sitewide 10 per cent discount code on all refurbished tech - just use the code "SAVE10" at checkout instead.
We hope that's helped you find a bargain and give new life to a piece of tech. There's lots of great deals around at the moment on both new and used tech, and we do our best to sort through them all over on the Jelly Deals Twitter, so head over there and drop a follow so you stay up-to-date with the latest discounts and deals.