These 4K JVC Fire TVs have £80 off right now
4K HDR with Amazon Alexa for under £250.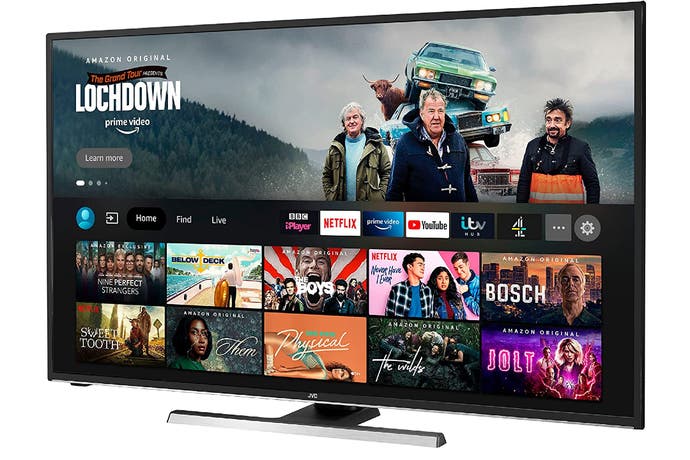 Whether you're watching your favourite series or playing a recent game release like Elden Ring or Tiny Tina's Wonderlands, a 4K TV can make the experience even better.
Getting a 4K HDR TV hasn't always been the cheapest of ventures but the price of entry-level models has been steadily going down. If you're dead-set on playing your next game in 4K HDR but you've got a smaller budget, you might want to consider the JVC LT-50CF810. The 43-inch variant is on sale right now at Currys for under £250.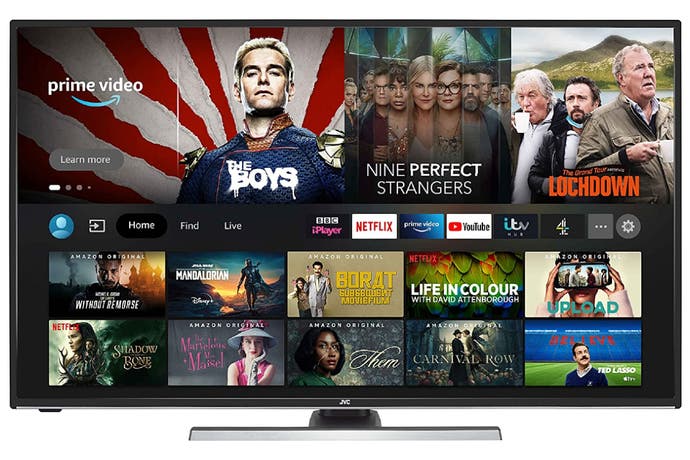 If you're after a bigger screen, you can get the same £80 discount on the 50-inch and 55-inch models of the JVC Fire, making them £299 and £349 respectively.
The JVC Fire stacks up well against Digital Foundry's best budget 4K TV for gaming with slightly higher max brightness, HDR10 and relatively low response time. At this price point, you'll be able to play games at 60Hz and the contrast levels are lower at 4000:1 meaning your viewing angles are more restricted.
With that said, if you're planning on playing single player-games and FPS games where speed isn't such a big factor, it's hard to go wrong with a 4K TV at this price. The JVC TV software can be a bit sluggish at times and is not as impressive as the software on LG TVs, but still offers a decent gaming experience for a super low price tag. Built-in Fire TV and Alexa voice remote is an added plus, making it quicker and easier to browse and stream movies and TV series.
Its Dolby Atmos speakers will get the job done but if you're after a richer sound, you could always get a soundbar or a good gaming headset to improve your audio experience. Check out the Digital Foundry best gaming headset guide to help find the best pair for you. And before you go, head on over and give our Twitter a follow so you don't miss other great TV deals like this one.