Save £200 on this packed Asus gaming laptop with an RTX 3060
A 144Hz screen too!
With desktop GPUs still hard to come by at standard retail prices, it may be that a gaming laptop is your best bet for PC gaming. And there are some great deals to be had when going portable: the Asus ROG Strix 15 is currently down to £1200 on Amazon, a saving of £200.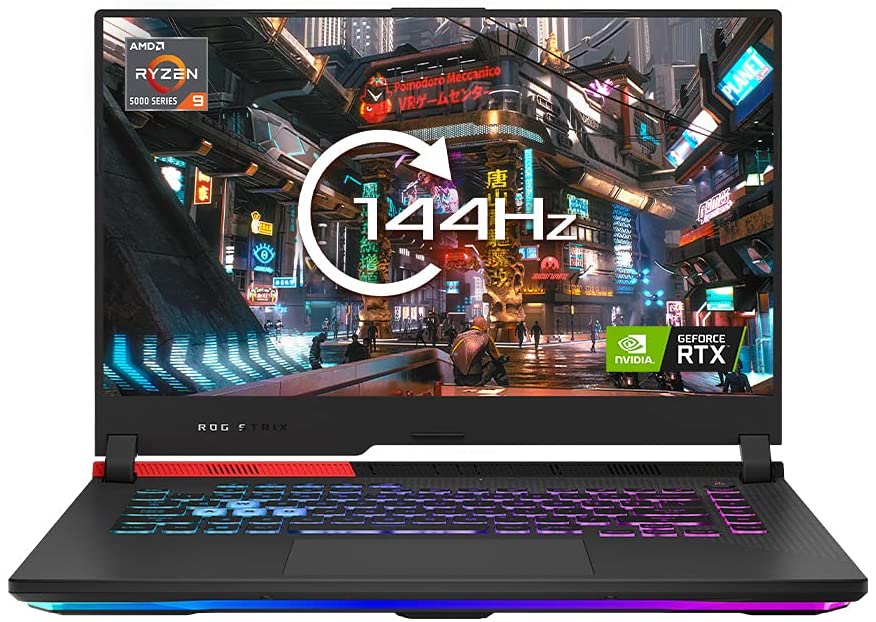 The two-hit headline for this laptop is that it packs a high-end Nvidia GeForce RTX 3060 graphics card with an AMD Ryzen 9 5900HX processor. This means you'll get excellent visual quality when playing the latest games, with DLSS and ray-tracing support, but also the speed that only a fast CPU like the Ryzen 9 can provide.
And what does a faster CPU provide? It means it can take advantage of the superb 144Hz 1080p IPS display built into the laptop. This translates to a clearer picture when playing games at high frame rates, including shooters such as Apex Legends and Valorant, or esports titles like Rocket League and League of Legends.
The 16GB of RAM is in dual-channel, a necessity for Ryzen gaming laptops, and there's also a 1TB SSD giving you plenty of space even after you download some of the chunkier games out there like Call of Duty. There are some extra nice touches that make this deal worthwhile and future proof, such as the ability to use a 100W USB-C charger to keep the laptop going when doing non-gaming work, WiFi 6, and a free upgrade to Windows 11.
If you want to spruce up this purchase with some cool extras, check out our ultimate gaming gift guide where we're keeping an eye out on the best games and accessories deals. And there's also our Jelly Deals Twitter feed, where we'll let you know of any great savings to be had on individual games, monitors, headsets and everything in between.