Save 30% on the Corsair K95 Platinum mechanical gaming keyboard
Down to its lowest ever price.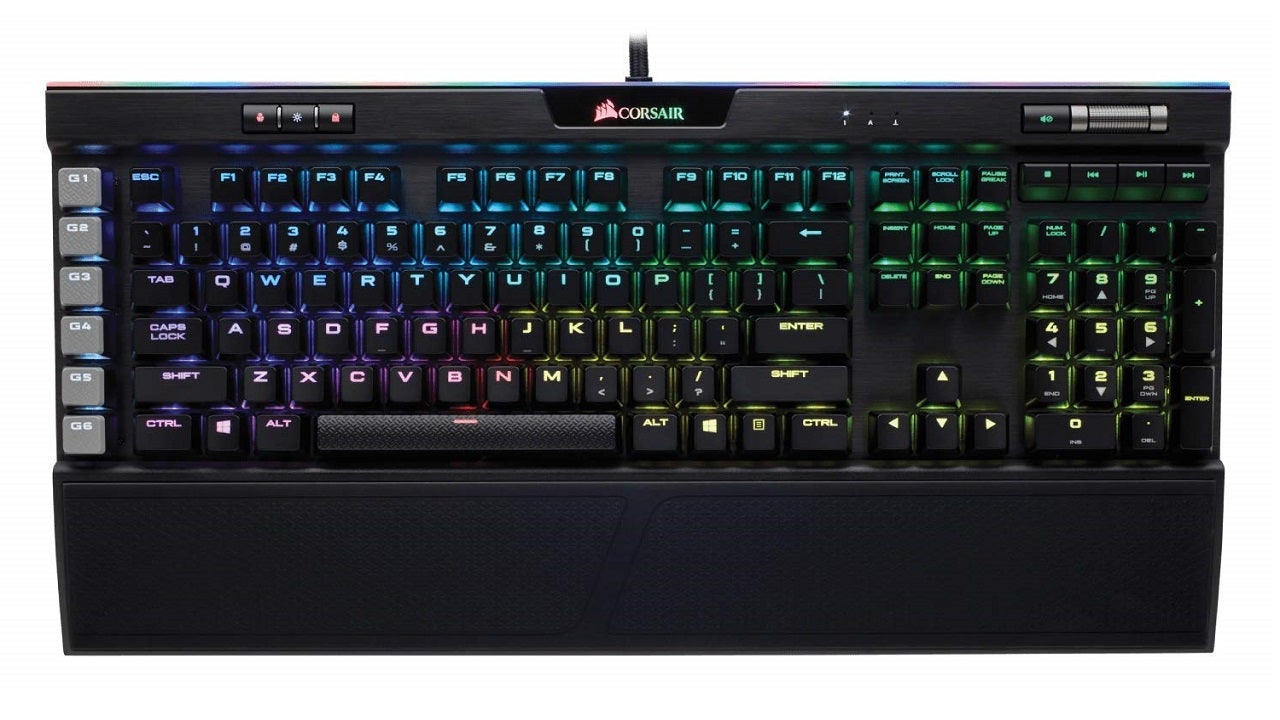 A new day brings new deals over at Amazon UK, and right now you can get the Corsair K95 Platinum mechanical keyboard for its lowest ever price, thanks to a huge 30 per cent saving.
Three versions of the mechanical gaming keyboard are on offer, with each sporting different switches depending on the typing experience you enjoy. There's the linear and rapid Speed switches, the tactile and quiet Brown switches or the very clicky Blue switches. That's a basic breakdown, but Digital Foundry does an excellent job of explaining their differences.
Everyone has their preference, though I've found Brown switches to be a healthy compromise for both typing and gaming. With those, you're able to feel every satisfying key-press but won't be irritating anyone or keeping them awake with a noisy keyboard. Again, though, you may find a different switch more suitable.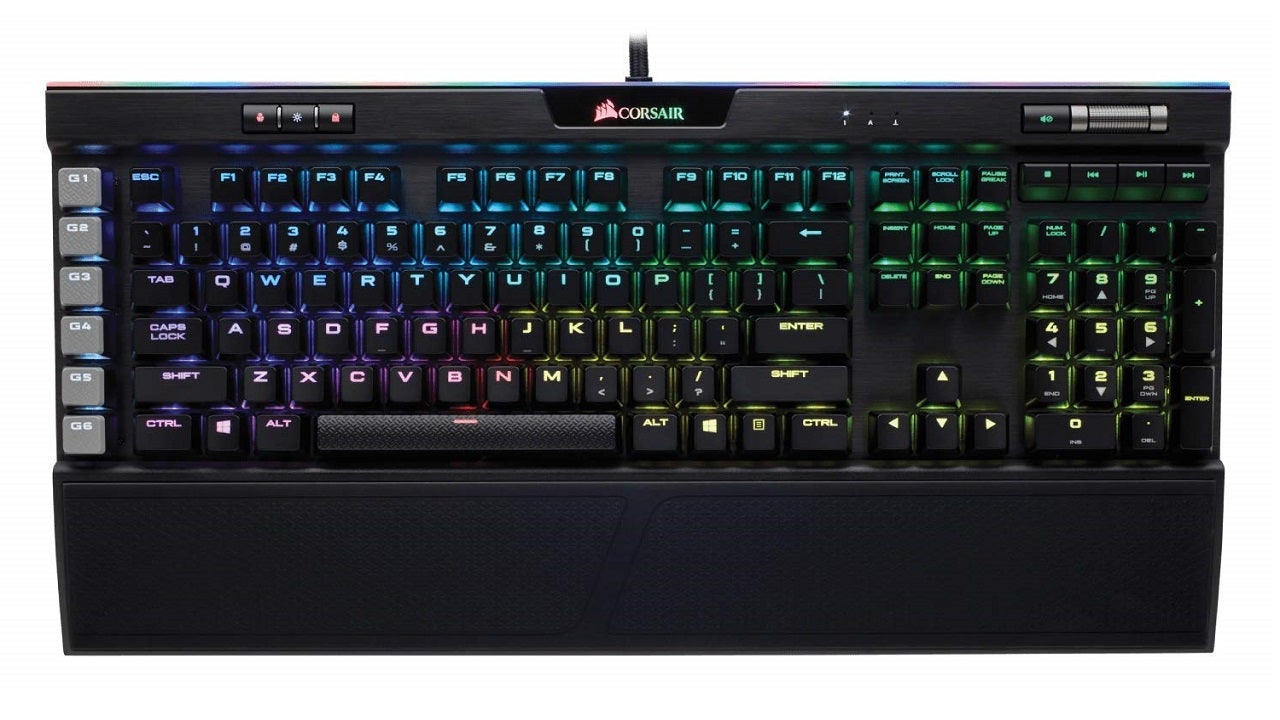 Anyway, back to the Corsair K95 Platinum itself. Whichever switch you choose, the keyboard features eight programmable G-keys that can be used for in-game macros. You can also be sure it'll stand out on your desk with the multi-colour backlighting. There are also dedicated media and volume controls at the top of the frame, something I always find incredibly handy.
If that might be a little out of your price range but you're desperately after a mechanical keyboard, Amazon is still offering the Logitech G413 for £44.99 as well.
Alongside the Corsair K95, there are even more new daily deals up at Amazon right now. Take a quick browse and you can find this Philips Series 3000 Wet and Dry Men's Electric Shaver for £44.99, a FlexiSpot Height Adjustable Electric Standing Desk Frame for 209.99 and a SanDisk Ultra 200GB MicroSD Card for £24.99.
Meanwhile, you can also visit us over at Jelly Deals for even more offers. We're currently taking a look at the best PS4 external hard drives, the best power banks in 2019 and the best Nintendo Switch Lite pre-order deals.