Save 10% on almost anything right now at eBay
Switch Lite! OLED TVs! Gaming laptops!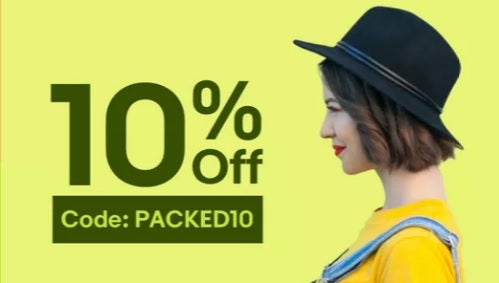 It's that time again for another eBay voucher. This one is far more exciting, though, as you can use it to save 10 per cent on almost anything across the site.
Yep, while these vouchers are usually restricted to just a few sellers, this one can be used on a vast number of stores. All you need to do is add the code 'PACKED10' at the checkout and the discount will be applied.
You do need to make a minimum spend of £100 for it to be applied, and the maximum reduction you can receive is £100. Still, if you're buying a big-ticket item that can represent a considerable saving.

Perhaps the most exciting offer to take advantage of is your chance to save 10 per cent on a Nintendo Switch Lite pre-order. The ShopTo outlet on eBay is one of the stores that's accepting the code and you can use it to get a Switch Lite for £179.86.
I'd encourage you to do some of your own searching to find offers on exactly what you're looking for on gaming gear and beyond as chances are the code will be valid. If you need a bit of inspiration, though, here are some of the better deals out there:
Do let us know if you find any other terrific deals using the code and we'll be sure to add them here.
You've got until 12pm BST on 6th September to use the 'PACKED10' voucher. It's a one time use only deal, too, so be sure to fill up your basket with everything you're after before hitting that buy button. The discount will then be applied to everything instead of missing out when buying items individually.
You can also head over to Jelly Deals for all the latest bargains. You'll find our latest guides on the best Xbox Game Pass Ultimate deal, the best price for Nintendo Switch Online and best power banks in 2019.