These Samsung mobiles come bundled with a Switch or PS4 and Disney+ for under £30 per month
Get a Samsung Galaxy A51 with unlimited minutes, texts and 60GB data.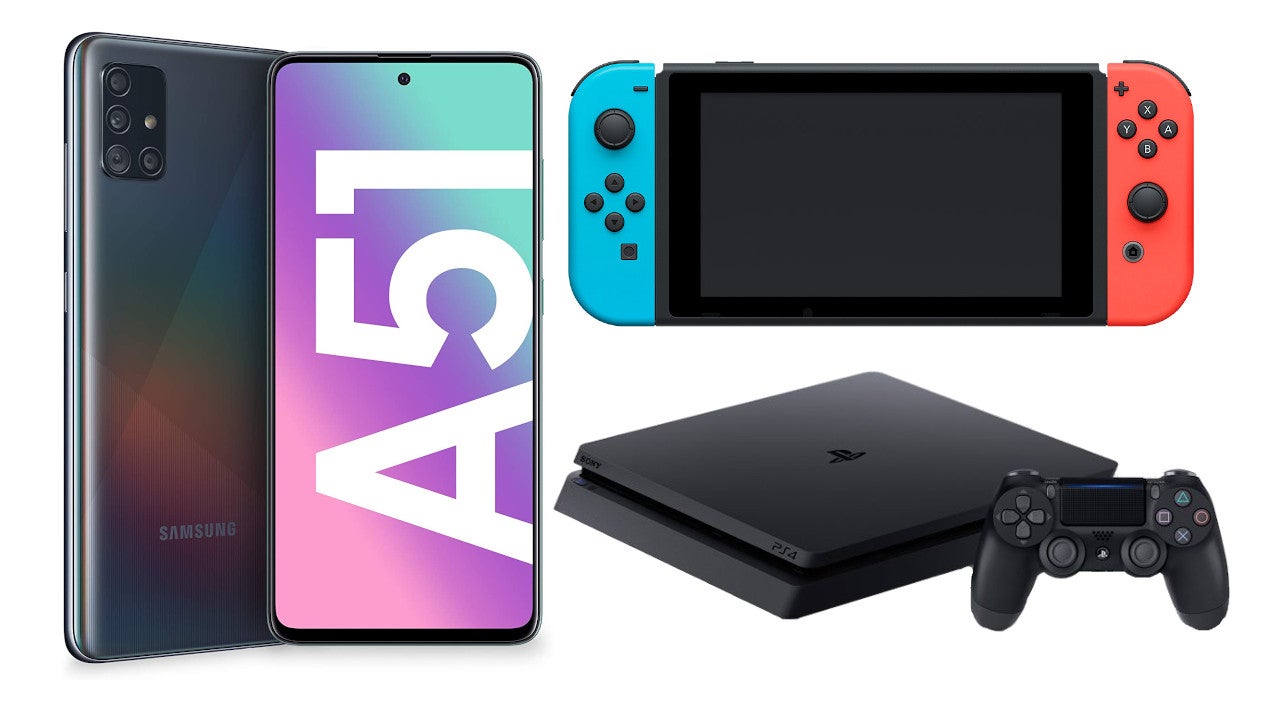 Mobile Phones Direct is running a pair of deals on the Samsung Galaxy A51 that bundle it with loads of extras, including a Nintendo Switch or PS4, a Disney+ subscription and a hefty wedge of cashback.
There's a lot to unpack here so before we get into the nitty-gritty I've broken down the key parts of the offer below:
A Samsung Galaxy A51
Unlimited minutes, unlimited texts and 60GB data with O2
£0 to pay upfront and £26.50 per month (after cashback)
Plus a Nintendo Switch or PS4 Slim
Plus six months Disney+ subscription for free (then just £3.99 per month with the Disney+ Extra on O2)
Plus an additional £50 cashback through Samsung
Yeah, it's quite a lot for your money.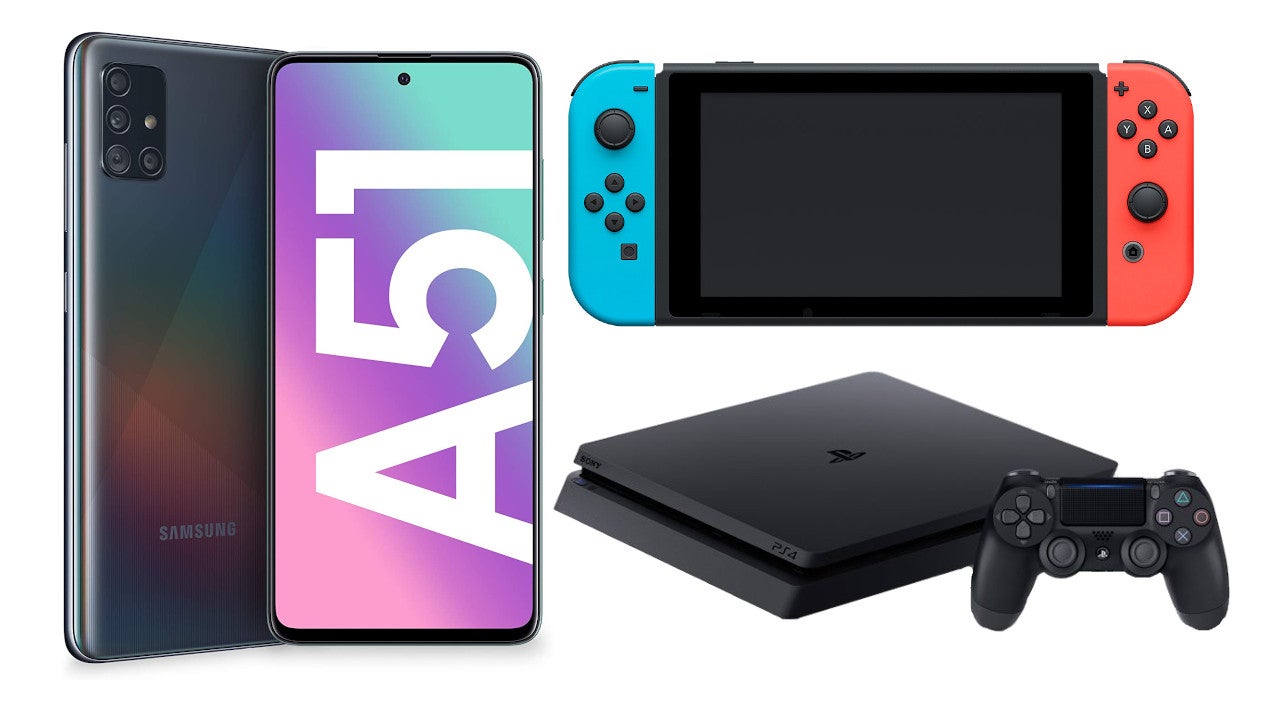 Now, for the full breakdown. Originally, a Samsung Galaxy A51 with unlimited minutes, texts and 60GB data on O2 would set you back £43 per month. However, you can get almost £400 of that returned over the course of your contract via cashback - effectively reducing it to £26.50 per month. All you need to remember to do is claim your cashback in months 6, 9, 12, 15 and 18.
As for the Galaxy A51, it's a decent and affordable mid-range phone with a large 6.5" screen, competent camera and excellent battery life. If your budget doesn't stretch to the more premium S9s or S10s, then, this offers excellent value for money.
You can also choose between claiming a Nintendo Switch or PS4 as part of this deal, too. In terms of value and scarcity, the Switch is the more obvious choice, as the other option is just a standard 1TB PS4 Slim. And with that, you can find out what all the fuss is about with Animal Crossing: New Horizons. Or, you know, you can even choose to sell it if you've already got one and bring the cost of the phone down even more!
It's important to note that consoles will be dispatched separately from the phone, so you may receive them sometime later depending on availability. Some hurdles to jump through, then, but it's a small inconvenience to get such a great value phone and console bundle.
But it doesn't end there. On top of that, you'll also be able to add a six month Disney+ subscription for free thanks to the O2 Disney+ Extra. When those six months have passed, you can choose to keep the Disney+ Extra rolling and O2 will take £2 off your monthly bill - effectively giving you a membership for just £3.99 per month. You can still sign up to Disney+ for £5.99 per month or £59.99 for year right now, too.
And yet we're still not done. Finally, you can also claim a further £50 cashback directly from Samsung. To get this, you'll just need to visit the Samsung Cashback promotion site within 30 days of your purchase, fill out some information and then wait for the money to hit your account. Easy.
---
After more top gaming offers? You can find loads over at Jelly Deals. Join us to find the best SD card for Nintendo Switch, our picks for the best PS4 external hard drive or where to find the best Xbox Game Pass Ultimate deal.
---
Phew, I believe that's everything! Not a bad way to sort your phone, gaming and streaming for one low price. This offer is only available until 31st March at Mobile Phones Direct so grab it all while you can.