Saints Row developer's Agents of Mayhem struggles in UK chart
Can we have Saints Row 5 now?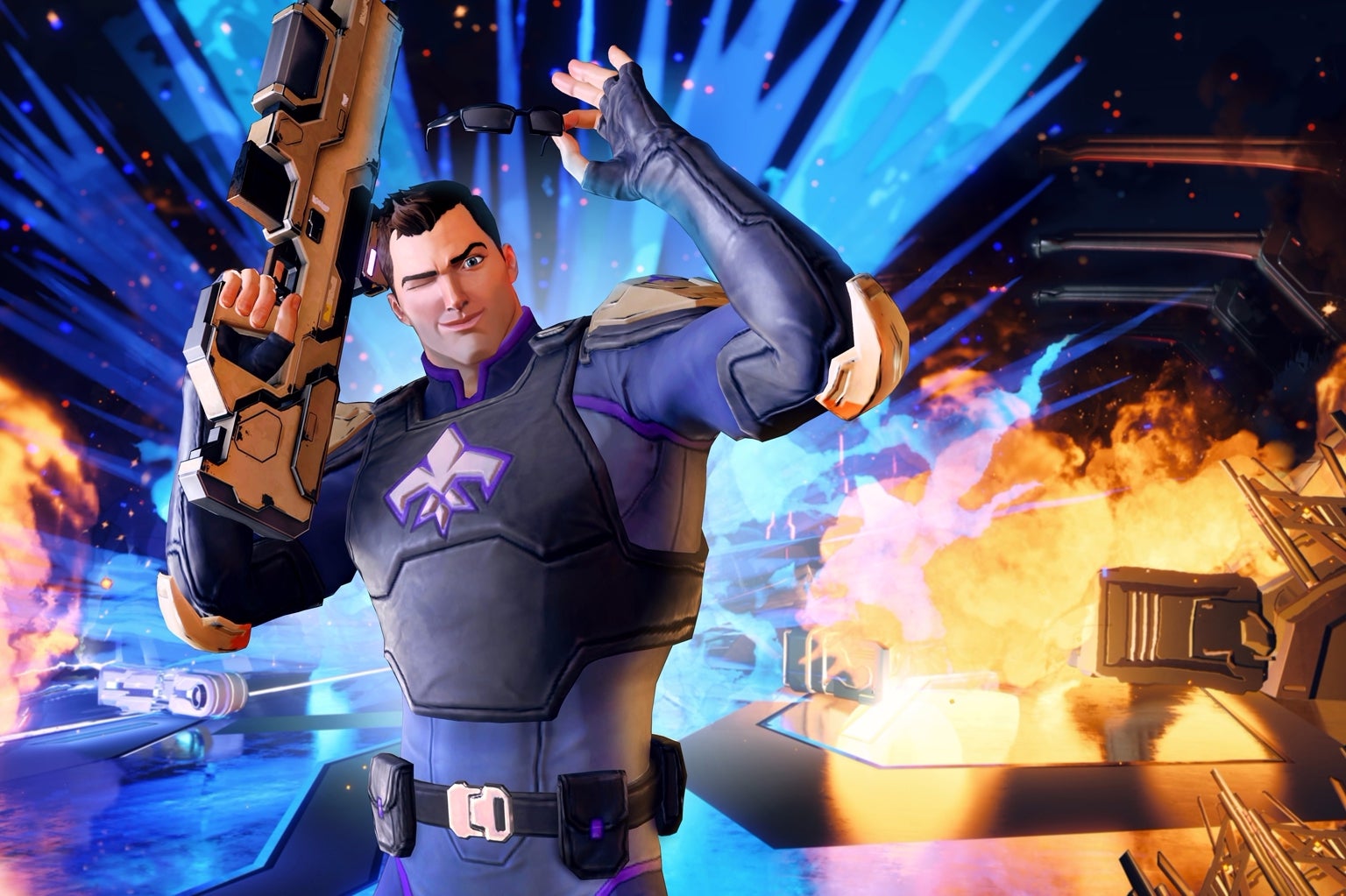 Agents of Mayhem, the new game by Saints Row developer Volition, has struggled to make much of an impact on the UK physical game sales chart, debuting fourth during a quiet time of year and against stale opposition.
The unbeaten run of Crash Bandicoot N.Sane Trilogy continues at the top of the chart, albeit with sales well down on when the PlayStation 4 exclusive arrived so dramatically seven weeks ago. It's followed by Grand Theft Auto 5 in second place and Fallout 4 in third.
If second-week sales are a step lower for Agents of Mayhem - which second-week sales typically are for most games - will it even manage a top 10 finish next week?
Volition was acquired by Koch Media/Deep Silver after THQ went bankrupt in 2013. The Saints Row IP was acquired in the deal too, although there has been no major new instalment in the series past Saints Row 4 in 2013.
Agents of Mayhem is set in the Saints Row universe but isn't specifically a Saints Row game. It's also disappointing, our Agents of Mayhem review calling the game, "A bizarrely hollow yet mechanically competent open world action RPG that struggles to justify its own existence."
The rest of the UK retail top 10 runs Mario Kart 8 Deluxe in fifth, Doom in sixth, Dishonored 2 in seventh, Rainbow Six Siege in eighth, Splatoon in ninth and Forza Horizon 3 in 10th.
Way down in 20th is Paradox's new PS4 port of Cities: Skylines.