Saints Row 4 beats Splinter Cell: Blacklist in UK chart
But sells less than Saints Row: The Third.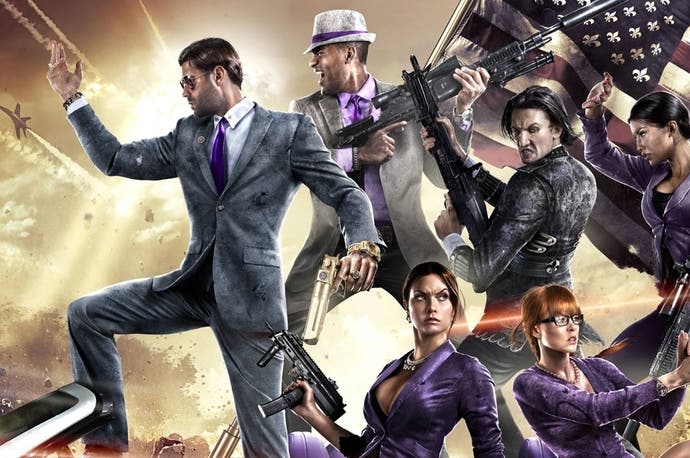 Saints Row 4 has beaten chart rivals Splinter Cell: Blacklist, Disney Infinity and The Bureau to the top of the UK all-formats chart.
But sales were less than Saints Row: The Third, despite it scoring the fourth largest launch of 2013 so far - behind Tomb Raider, BioShock Infinite and The Last of Us.
69 per cent of physical copies were sold on Xbox 360, while 31 per cent were snapped up on PlayStation 3, UK numbers company Chart-Track recorded. It should be noted that Chart-Track does not track digital sales.
Splinter Cell: Blacklist had to settle for second place, while Skylanders rival Disney Infinity arrived in third.
It was a strong start for Disney's game and toy tie-in range, Chart-Track added - it sold 3.6 times more starter pack units during its launch week than the first Skylanders game.
Other new entries included XCOM spin-off The Bureau (10th place) and Platinum's Wii U-exclusive The Wonderful 101 (22nd).