Roundabout is coming to Vita and PS4 in "early 2015"
Will offer Cross-Buy support and remastered cutscenes.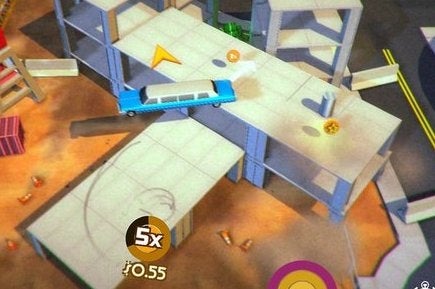 Goofy top-down spinning limousine arcade game Roundabout is coming to Vita and PS4 in "early 2015," developer No Goblin has announced.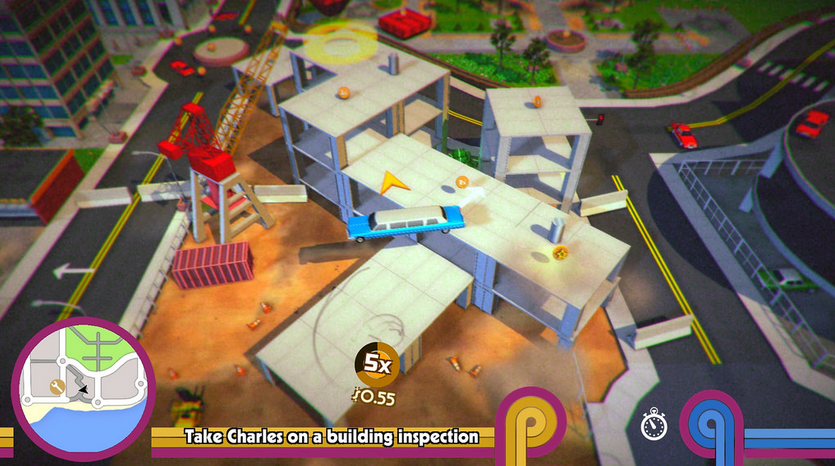 We already knew a PS4 version was in the works, but this marks the first official confirmation that it's coming to Sony's handheld.
Furthermore, it's bringing a host of new additions to PlayStation platforms since it launched last month on Xbox One, PC, Mac and Linux. "We're doing a ton of special stuff for the PlayStation 4 and PS Vita releases," said No Goblin co-founder Dan Teasdale on the PlayStation Blog. "We're remastering all of the FMV in high-bitrate 1080p to take advantage of the PlayStation 4′s horsepower!"
"The PS Vita version is no slouch either," he added. "In fact, it's the same full experience that you'd experience on console. We're supporting Cross-Play, Cross-Buy, and really anything else that we can find that starts with the word 'Cross.'"
Our Chris Donlan has a great time with Roundabout upon its launch last month. "The ideas are simple, but the sheer tactile loveliness of the implementation serves to elevate everything," he wrote in his Roundabout review. "It's crazy how much effort has gone into the foundations of this tiny piece of Technicolor idiocy. It's also kind of noble, really."