Bizarre indie limo-spinner Roundabout swerves onto Xbox One
Another ID@Xbox title confirmed.
Best described as a mix of Crazy Taxi and KuruKuru Kururin, oddball indie game Roundabout has been confirmed for launch on Xbox One.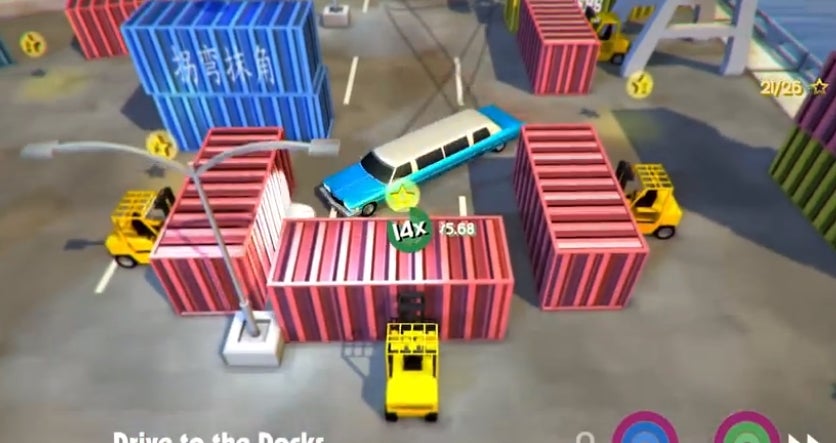 The game sees you control a spinning limousine as it twirls along roads, sometimes along footpaths, and often into people.
A bit like Crazy Taxi, the game tasks you with chauffeuring passengers from one part of the game's world to another, but unlike Crazy Taxi you are also able to maim and explode pedestrians under your wheels.
Roundabout is the latest title confirmed to be a part of Microsoft's ID@Xbox programme, a scheme designed to encourage indie developers to release their work on Xbox One.
The game is the work of small studio No Goblin, set up by ex-Harmonix and Twisted Pixel developer Dan Teasdale. PC, Mac and Linux versions of the the game are also on the way.
Pac-Man clone Nutjitsu and another Worms game were yesterday revealed as other upcoming ID@Xbox games.