Limo-spinning Roundabout turns to Xbox One this Friday
Dev indicates.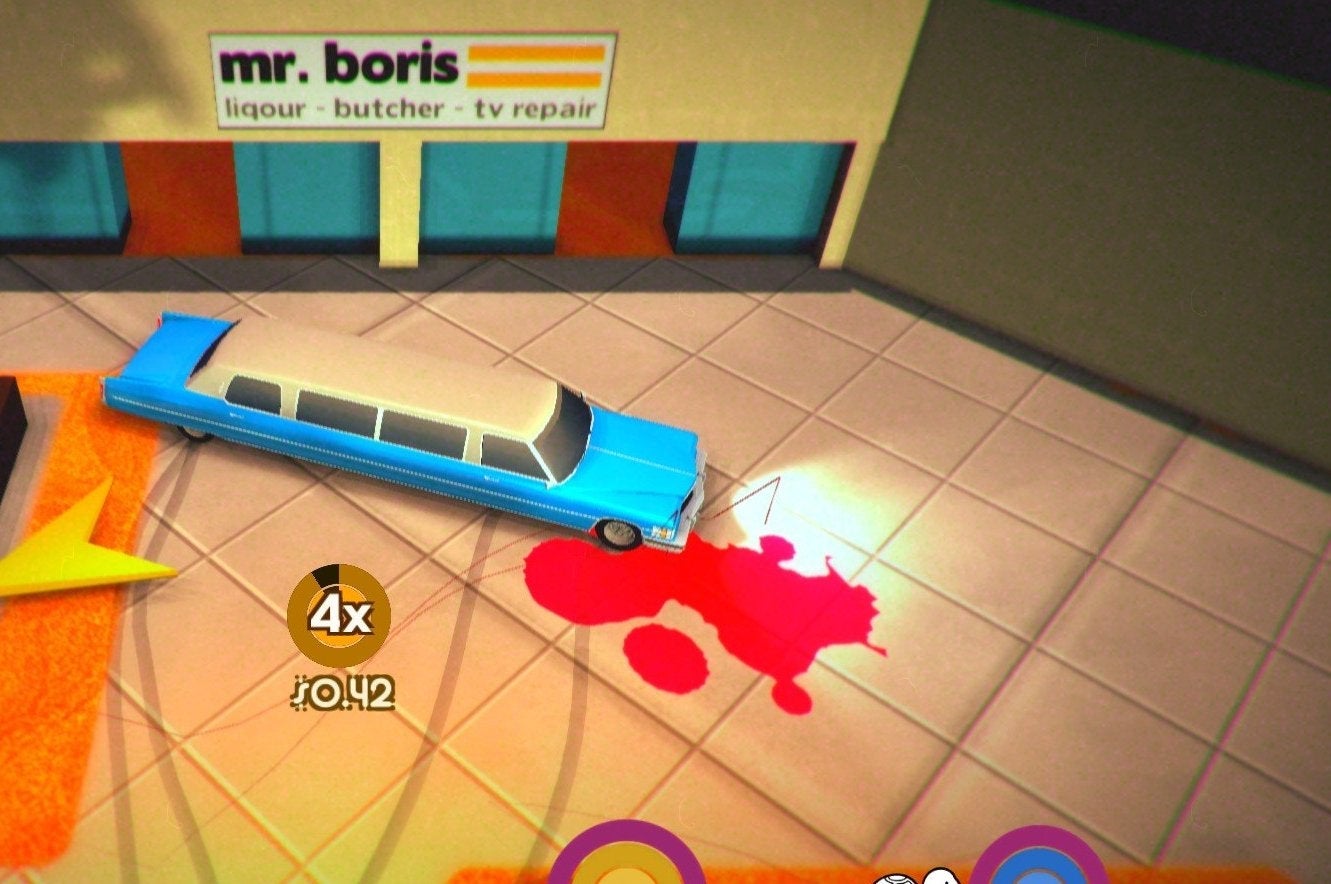 Bizarre driving puzzler Roundabout arrives this Friday, 20th February on Xbox One, developer No Goblin has announced.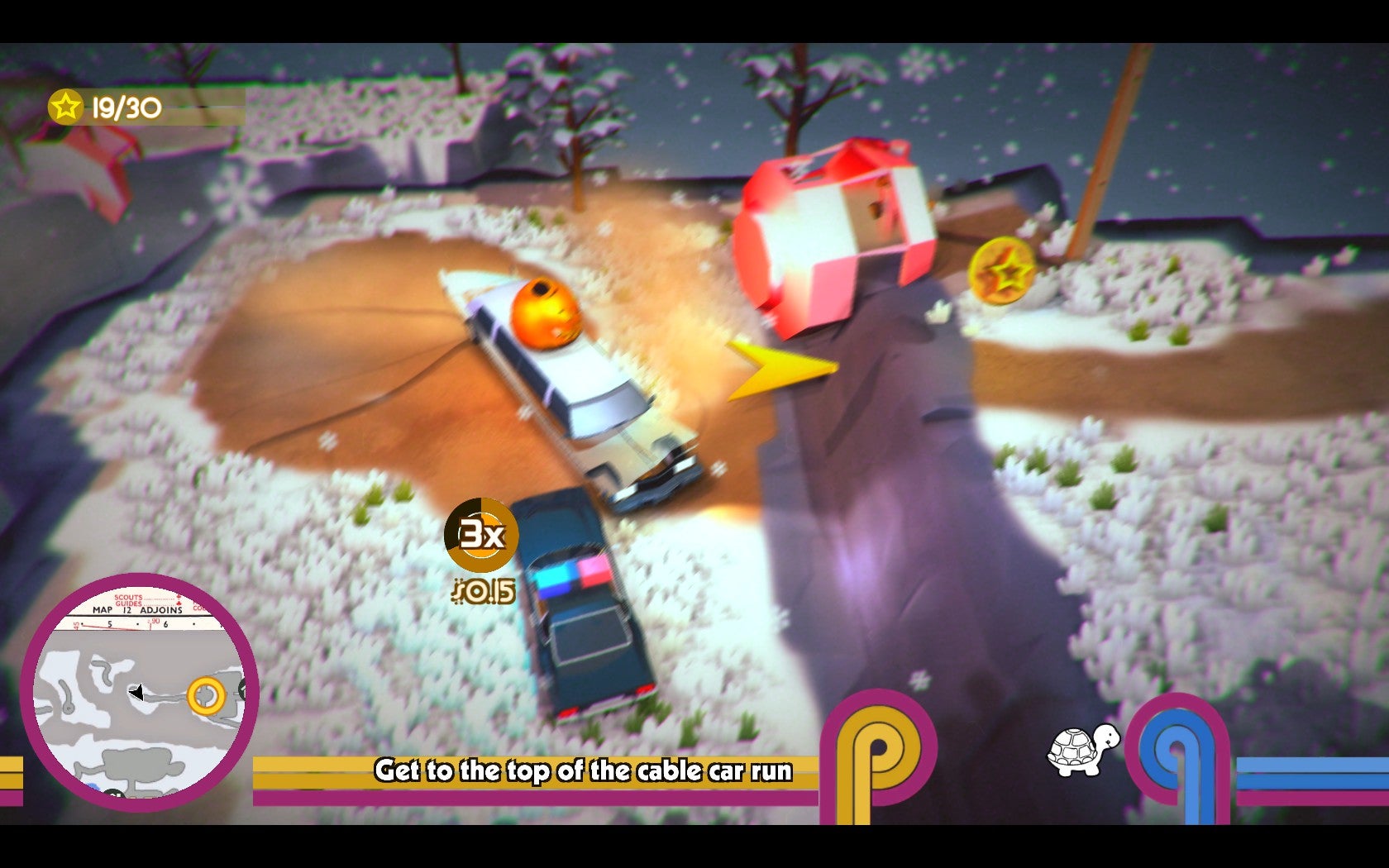 Best described as a mix of Kuru Kuru Kururin and Crazy Taxi, Roundabout sees you attempt to control a continually-spinning limosine.
You must navigate the vehicle through the landscape while picking up fares.
The indie title also riffs on '70s B-movies, and includes "the cutting edge of Full Motion Video driven narrative".
Roundabout was originally released last autumn via Steam for Windows, Mac and Linux. PlayStation 4 and Vita versions are also in the works.
"It's crazy how much effort has gone into the foundations of this tiny piece of Technicolor idiocy," Chris Donlan wrote in Eurogamer's Roundabout review. "It's also kind of noble, really."