Rockstar confirms GTA5 Los Santos setting
Present day timeframe, online multiplayer.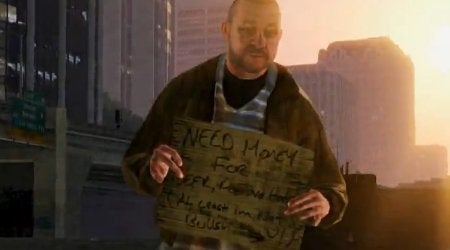 Rockstar has confirmed Grand Theft Auto 5 will be set in GTA: San Andreas' Los Santos, a present day, fictional version of Los Angeles.
GTA5's action will also take place in Los Santos' surrounding hills, countryside and beaches.
It will be the largest Grand Theft Auto game yet, Rockstar has said.
Rockstar mentions the game takes place in GTA's version of "Southern California", although there's no mention of whether GTA5 will also feature San Andreas' other cities as well.
Los Santos was only one part of San Andreas' huge map. The cities of San Fierro (San Francsico) and Las Venturas (Las Vegas) were also included.
"Grand Theft Auto 5 is another radical reinvention of the Grand Theft Auto universe," Rockstar founder Sam Houser has said. "We are incredibly excited to share our new vision with our fans."
The game's storyline will focus on the "pursuit of the almighty dollar" and will take the series' trademark open-world mission-based gameplay in a "bold new direction".
Online multiplayer has also been confirmed as returning, although there's still no word on release platforms or launch date.