RoboCop: Rogue City gets new gameplay trailer, delayed into September
Murphy's law.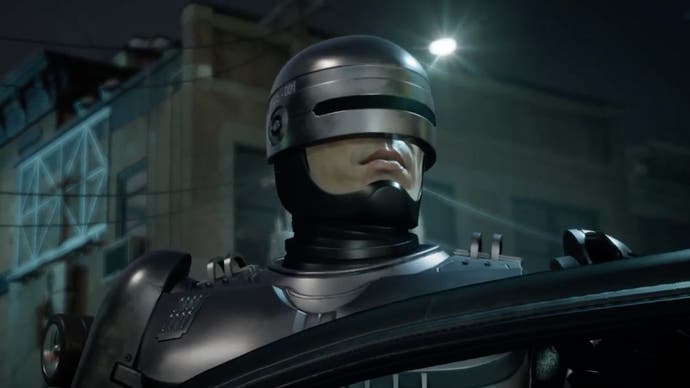 If you've been eagerly awaiting more on RoboCop: Rogue City since its announcement back in 2021, today's your day. Publisher Nacon has released a new "gameplay overview" trailer and confirmed a launch delay from the previously announced June window into September.
This is Nacon's second gameplay video for RoboCop: Rogue City, but given how little actual gameplay was included in the intial one, this latest is arguably the first time developer Teyon (which made the rather wonky Terminator: Resistance) has been able to give a real sense of how things will play out. And that appears to be a mix of first-person gunplay and detective work.
In the video, we see RoboCop patrolling the rain-slicked streets of Old Detroit in search of a suspected drug trafficker. He's able to profile ne'er-do-wells using his fancy gadgetry as he makes his way to the likely scene of the crime - an arcade - and once inside, there's an opportunity to do a bit of scan-based detective work, where he uncovers evidence of drug use on the premises before bothering a potential informant at the urinal.
With some new info - and an approved digital search warrant - in hand, it's time for a quick trip across town to confront the goons seemingly behind the drug trafficking, at which point guns are unholstered and bullets (and brains) fly.
But that's all for the time being, and specifics on the game - beyond what appears in today's trailer - remain slight. However, if this latest showing has got you interested, RoboCop: Rogue City will now be launching for Xbox Series X/S, PS5, and PC this September.