Rise of Nightmares, Captain America sales
US and European markets "weak" says Sega.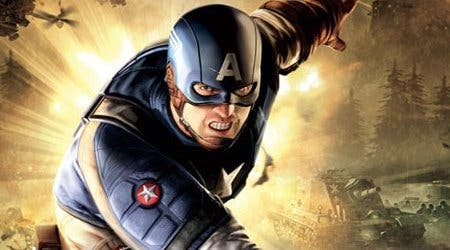 Kinect-exclusive game Rise of Nightmares sold 200,000 copies, Sega has revealed.
Rise of Nightmares, a survival horror game designed for Microsoft's motion-sensing add-on, launched last month and disappointed critics. Eurogamer's Rise of Nightmares review scared a 5/10.
Meanwhile, movie tie-in Captain America, which launched on the Nintendo DS, PlayStation 3, Wii and Xbox 360, shifted 450,000 copies. 5/10 was the result of Eurogamer's Captain America review.
The sales figures came as part of Sega's midterm earnings for the six months through to 30th September. Sega's consumer business, which includes video games and toys, failed to perform. The Japanese company blamed this on "weak" US and European markets due to "sluggish personal consumption".
"The Group needs to adapt to a changing business environment in which the market demand for new content geared toward social networking services and smartphones is expanding," Sega said.
Sales were at 33,810 million yen (£266 million), a decrease of 13.1 per cent from the same period last year. The division made an operating loss of 6004 million yen (£47.3 million), down from 1306 million yen (£10.2 million).
Things were better for Sega Sammy Holdings, however, which saw net sales of 152,602 million yen, ahead of the forecast 150,000 yen. Net income was 3980 million yen, also ahead of forecasts. It was boosted by the sale of pachislot and pachinko machines.