Rise of Nightmares Kinect demo on Xbox Live
Try Sega's spooky game.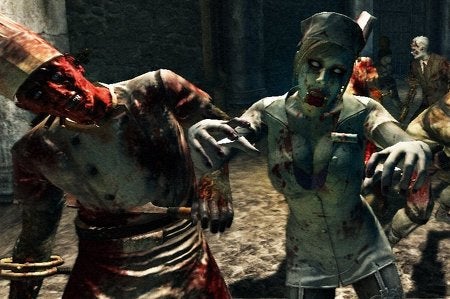 A demo for spooky Kinect game Rise of Nightmares has been added to Xbox Live Marketplace.
The demo measures 334MB.
The Rise of Nightmares taster challenges you to survive one night fighting against "terrifying" enemies.
You can queue the Rise of Nightmares demo for download from the Xbox website.
Rise of Nightmares was released by Sega back in September. But what was billed as the motion-sensing camera's first adult game scored a wishy-washy 5/10 on Eurogamer.
"There are enough ideas here that almost succeed to suggest that Kinect may yet play host to a brilliant adventure game," wrote reviewer Dan Whitehead.
"As it stands, this is a bizarre curiosity piece, but only of passing value to the gamers it so eagerly wanted to impress."