Report: Konami has two new Silent Hill games in development
UPDATE: Publisher "considering ways to provide the next title".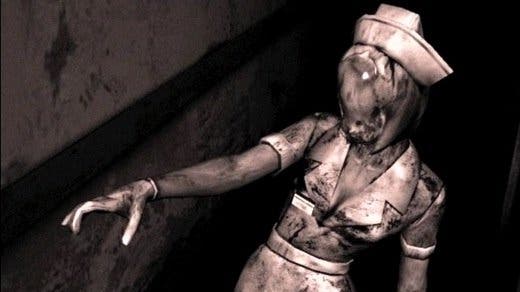 UPDATE 27/1/20: Konami has commented on the below report to state it is looking at a continuation of the Silent Hill series.
"We cannot share anything at this point," a Konami spokesperson told Eurogamer today, "but we are listening to customer feedback and considering ways to provide the next title."
---
ORIGINAL STORY 26/1/20: Konami is reportedly reviving the Silent Hill series with not one but two new instalments.
According to Twitterer Aesthetic Gamer - who has accurately shared Capcom leaks in the past - publisher Konami "reached out" to developers a couple of years ago, inviting pitch ideas to bring the series to life once more. One game is thought to be a "soft-reboot" of the franchise, whilst the other is rumoured to be an episodic adventure similar to Until Dawn.
"In other news while I'm dropping this stuff, and I think I can talk about this, I'll mention there is a couple new Silent Hill games in the works," Aesthetic Gamer stated. "Konami about two years ago reached out to various developers to pitch ideas for two Silent Hill games, one a soft-reboot of the franchise, the other an episodic TellTale/Until Dawn-style game to go alongside the reboot. I don't know anything more than that though, but I sure do hope Konami's given it the appropriate budget and found the right developer to make those games succeed.
"This is just a guess, but I'd say there's a high chance one or both of those titles may be revealed this year, but we'll see. I don't actually know their plans or anything about these games other than their existence though, I don't know much about the inner workings of Konami."
Horror specialist site Rely on Horror also reports it's heard from its "own independent source that a Silent Hill project is in development".
Chuck in reports that Kojima's working on a new horror game and the recent news that Silent Hill 2 art director Masahiro Ito's now a core member of a new horror project that he hopes "won't be cancelled", Silent Hill fans might finally have something to look forward to. It might also explain why Konami's been quietly refiling lapsed Silent Hill trademarks, too.
While it might seem preposterous that Konami would work with Kojima again following their public falling out a few years back, anonymous sources I trust have anecdotally intimated to me that over the last year or two, the ice has thawed between them. But regardless of whether or not Kojima is leading a new Silent Hill game, it's all sounds like very good news indeed for horror fans.
Amazingly, secret features are still being discovered in the original PlayStation 2 version of Silent Hill 2 almost two decades after the seminal psychological horror game was released, too. Twitterers punk7890 and Bigmanjapan discovered that a secret mini-map and a Save Anywhere feature can be unlocked once players have completed the game and received the Dog Ending.
A group of volunteer developers and modders have also been quietly enhancing and improving the PC release of celebrated psychological horror, Silent Hill 2.