These mods bring stunning improvements to the PC version of Silent Hill 2
"The use of these enhancement packages makes for a definitive Silent Hill 2 HD experience."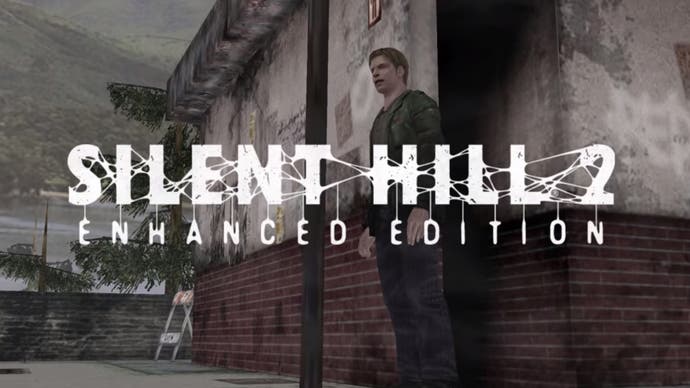 A group of volunteer developers and modders have been quietly enhancing and improving the PC release of celebrated psychological horror, Silent Hill 2.
Silent Hill 2: Enhanced Edition is self-described as an ongoing project of enhancement packages that add various visual, audio, and bug improvements for the PC version of the game, such as implementing a modern widescreen camera, improving the display for higher resolutions, and removing several prominent audio bugs.
The most recent version - released earlier this month - sees newly-added features such as crisp, high-resolution fonts, an improved flashlight, vibration support, and much more, including smoothing away popping or looping textures in subtle and not-so-subtle ways.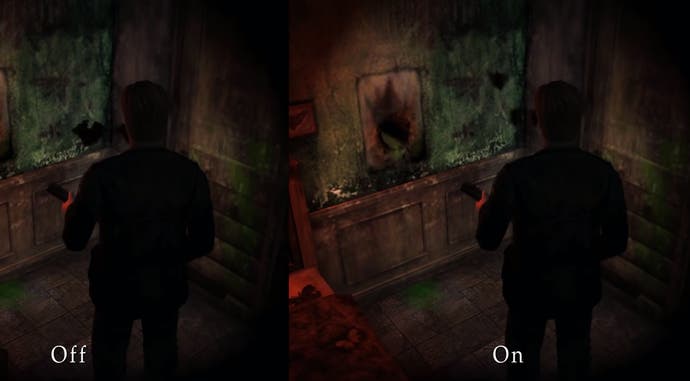 "The use of these enhancement packages, made by a collaborative team of wonderful modders and programmers, makes for a definitive Silent Hill 2 HD experience," the team states. "[It is] the culmination of years of hard work by talented programmers and modders to fix and enhance the PC version Silent Hill 2. The dedication and passion by these talented individuals cannot be understated.
"Thanks to their time, commitment, and talents, we now have a version of this beloved game worthy of calling a true HD experience. From major bug fixes to finer, nuanced adjustments, the attention to detail in improving Silent Hill 2 PC is worthy of praise."
Providing you have a copy of the game on PC yourself, you can jump right in - visit the Town of Silent Hill for all the details. If you've used the enhanced edition before, you don't even have to reinstall everything; just add the files from the latest package.
Secret features are still being discovered in the original PlayStation 2 version of Silent Hill 2 18 years after the seminal psychological horror game was released. Twitterers punk7890 and Bigmanjapan discovered that a secret mini-map and a Save Anywhere feature can be unlocked once players have completed the game and received the Dog Ending.
Players using an international copy of the game (i.e. not Japanese) and have their controller type set to "2" can enter "Start + L2 + Square + L3" to activate the map, which should spring up in the top-right corner.