Remember Me dev also making Vampyr role-playing game
Set after World War I in Europe.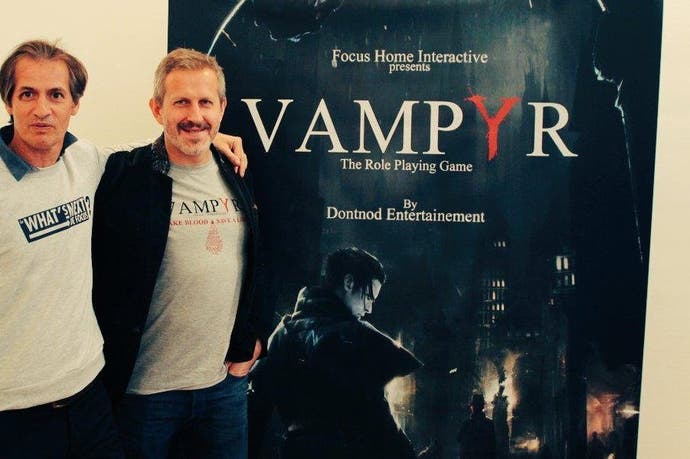 Dontnod, the French studio known for stylish action game Remember Me, has announced a vampire role-playing game called Vampyr.
It's a partnership with French publisher Focus Home Interactive and was announced by way of a photograph on Twitter today (via Polygon).
According to Game Watcher's "spy" at an ongoing Focus Home event, Vampyr is set in Europe after the first World War - sometime after 1918. You play as a doctor dealing with an outbreak of Spanish flu who gets bitten and turned pointy.
It's described as an action RPG but one with moral dilemmas too. It may include a rewind mechanic, as seen in Dontnod's currently in development (and very nearly released) episodic adventure game Life is Strange. That game stood out at Gamescom last year, with its appealing looks, sedate tone and intriguing, narrative-heavy thriller core.
No platforms are mentioned for Vampyr but Dontnod has console experience to bring to bear. It's apparently due out 2017.