The Razer Huntsman Elite keyboard is at its lowest price of £139.99
The elite of gaming keyboards from Razer has £60 off at Amazon.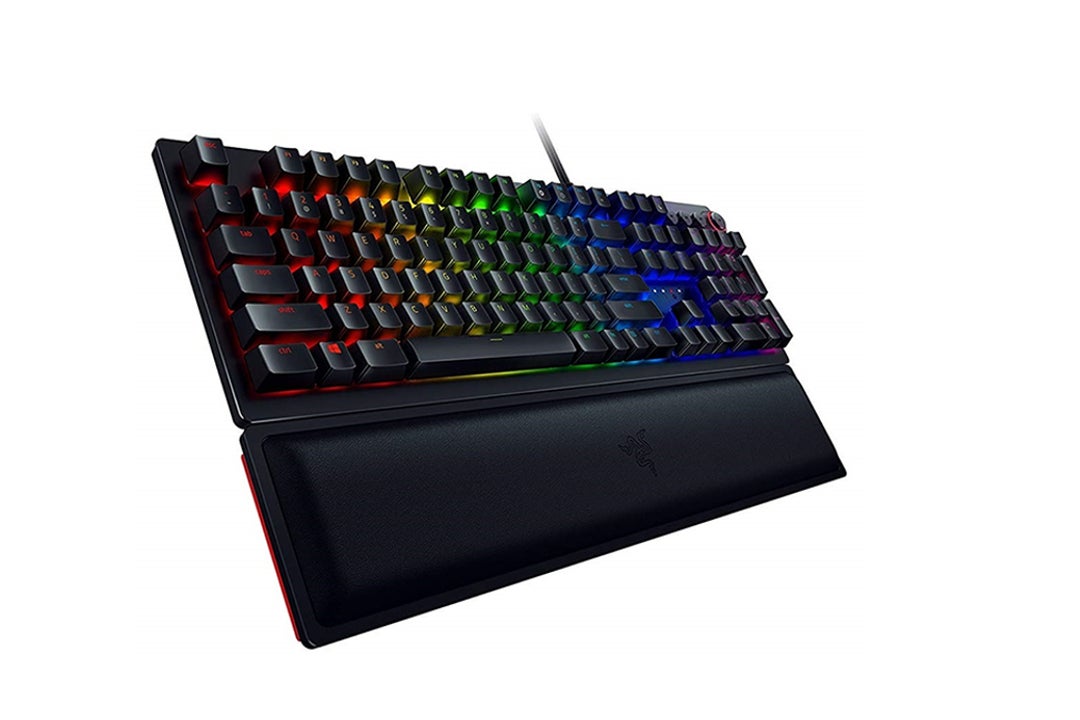 Whether you're a serious or casual gamer, or spend a lot of time at your desk typing, having a good keyboard is really important. With another 11 months of 2022 ahead of us, it's a good idea to make those extra upgrades to your desk set up to help with productivity and in your downtime.
Are you someone who spends a lot of time typing and doing tasks that involve a lot of numbers? If so, you'll also want to have a full-size keyboard with mechanical switches so you can make use of the number keys and have a pleasant typing experience.
An outstanding mechanical keyboard that offers all of the above is the Razer Huntsman Elite, and it's on sale for £139.99 at Amazon right now, £60 off its regular price.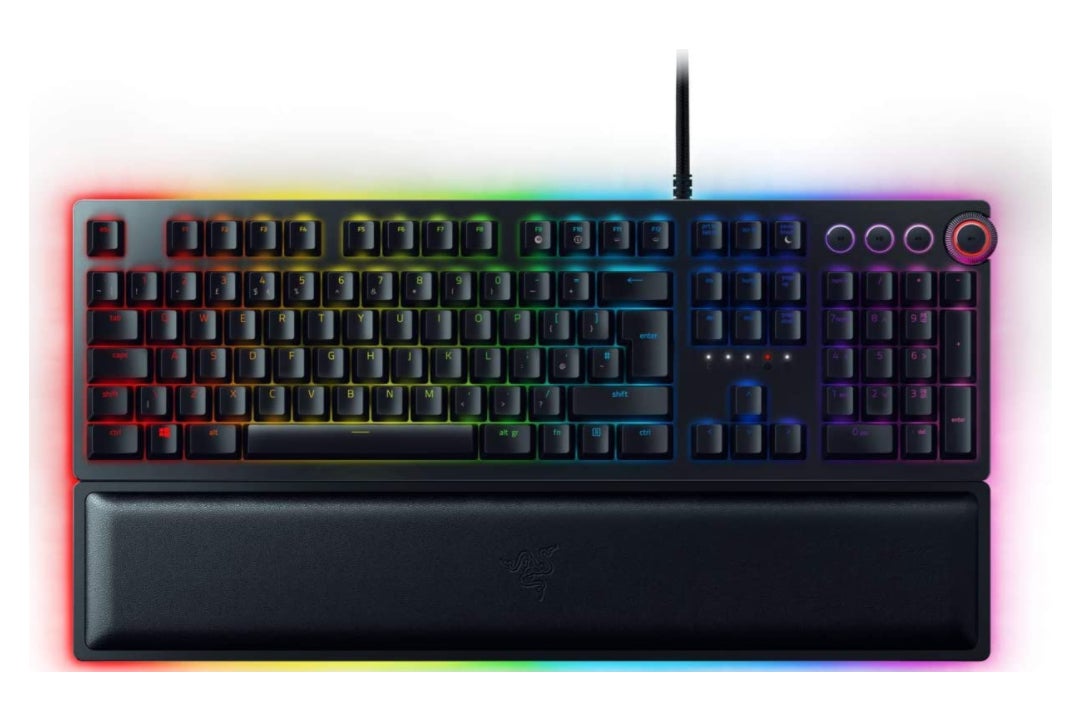 Before the Huntsman V2 Analog entered the scene, the Huntsman Elite was Razer's flagship keyboard, and it's easy to see why it remains a popular choice. It is a full-size keyboard that comes with an ergonomic wrist-rest and a multi-functional digital dial that can be customised to anything you want such as brightness and volume controls.
Razer has also used its own Opto-Mechanical Switches which give a clicky feeling and sounding press while offering the same actuation speeds as a Cherry MX Red switch would. This switch is great for people who want clicky switches while typing but also need fast response times when gaming.
The Razer Hunstman Elite is one of the best keyboards you can get, and for £139.99 it's a really good time to get it. If you want to compare it to other keyboards, check out Digital Foundry's keyboard buying guide, and also follow the Jelly Deals Twitter account for more deals and discounts on keyboards as they happen.