Ratchet & Clank: QForce due 27th November in North America
EU release "should be very similar date-wise."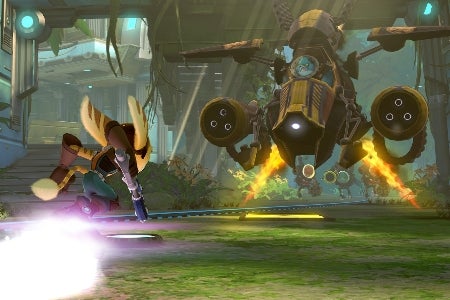 Ratchet & Clank: QForce - or Full Frontal Assault as it's known in North America - has been given a 27th November release over there for $19.99.
Originally it was only going to be a digital download in North America, but developer Insomniac announced on the US PlayStation Blog that it will be heading to retail on PS3 as well, just as it is in Europe. Purchasing the PS3 version rewards players with a free copy of the Vita port too via the Cross Buy program.
Those playing on PS3 can play with others on Vita in the game's competitive multiplayer modes, though curiously not in co-op.
A UK release date has not been announced, but Insomniac community lead James Stevenson noted, "SCEE is holding on until closer. It should be very similar date-wise." We've followed up with Sony and are awaiting reply.