Ratchet & Clank: QForce Vita release date announced
Plus other Ratchet related gubbins.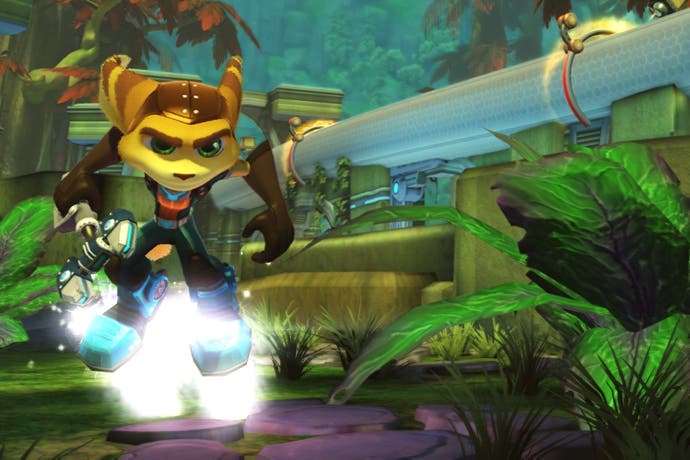 The PS Vita version of Ratchet & Clank: QForce launches on the PlayStation Store on 22nd May, Insomniac has announced.
Insomniac senior community manager James Stevenson revealed the news on the PlayStation Blog.
If you have a PlayStation 3 retail copy of the game you can download the Vita version to your PS3 and transfer it to your Vita by accessing the "Disc Benefits" option from 22nd May. If you downloaded QForce on PS3 the Vita version will appear free on the PlayStation Store.
As already announced, Ratchet: Gladiator is included as a bonus "thank you" for your patience on the Vita release. Stevenson said this will be available soon. If you bought QForce on PS3, you'll get a free download code for Gladiator on PS3 when it comes out on the Store.
Meanwhile, Stevenson said a new software update for Qforce, due out next week, will add a brand new competitive map set in Molonoth Fields from A Crack In Time and a game mode exclusive to the PS3 version. This new 2v2 Full Frontal Assault mode is "for our hardcore players", Stevenson said.